Netflix gaming coming to E3 2019: Stranger Things and more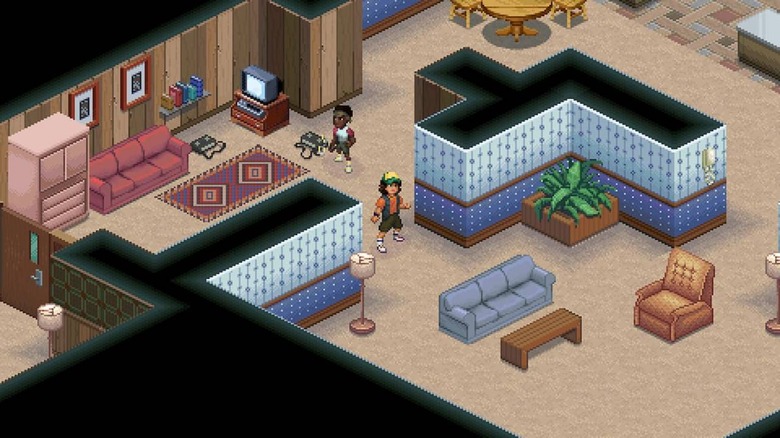 E3 2019 is going to be a big show that attracts a ton of developers and publishers from massive triple-A companies all the way down to single-man indie studios. We can apparently now add streaming companies to that list, as Netflix has confirmed that it'll be at E3 2019 to talk about video games. If you needed any additional proof that Netflix is seriously considering diving into the games industry, here it is.
Of course, we already knew about Netflix's gaming ambitions, as Stranger Things 3: The Game was revealed during last year's Game Awards. Though the game itself is being developed by a company called StudioXP, there's no way it's being made without significant involvement from Netflix, so the company's desire to break into games was already at least somewhat clear.
This year at @e3 we are welcoming @netflix for a special #e3Coliseum panel with updates and news about its plans in the gaming space. pic.twitter.com/eLNSSdHKru

— Geoff Keighley (@geoffkeighley) May 13, 2019
Those ambitions seem to extend beyond a single game set in the Stranger Things universe, though. As Geoff Keighley confirmed that Netflix will be present at the E3 2019 Coliseum panel in the tweet you see above, Netflix was busy making its own teases for the show. The company said that it'll be talking about Stranger Things 3: The Game, but that there's also "definitely more to come."
Of course there's the upcoming @Stranger_Things game but hmmmmm... there's definitely more to come! pic.twitter.com/UFBUCAs7Qr

— Netflix Geeked (@NetflixGeeked) May 13, 2019
In that string of teaser tweets with the official E3 account, Netflix suggests it's working on more video games based on its original shows. The shows those games are based on is up in the air, and Netflix's big library of original programming makes it tough to take an educated guess.
We'll find out soon enough. E3 2019 kicks off on June 11th, and Netflix is going to have plenty of competition for attention there – though neither Sony nor Electronic Arts are hosting press conferences this year, Nintendo, Bethesda, Square Enix, and Microsoft all are. What kind of games do you think Netflix has in the works? Head down to the comments section and let us know!