Netflix free at T-Mobile: the fine print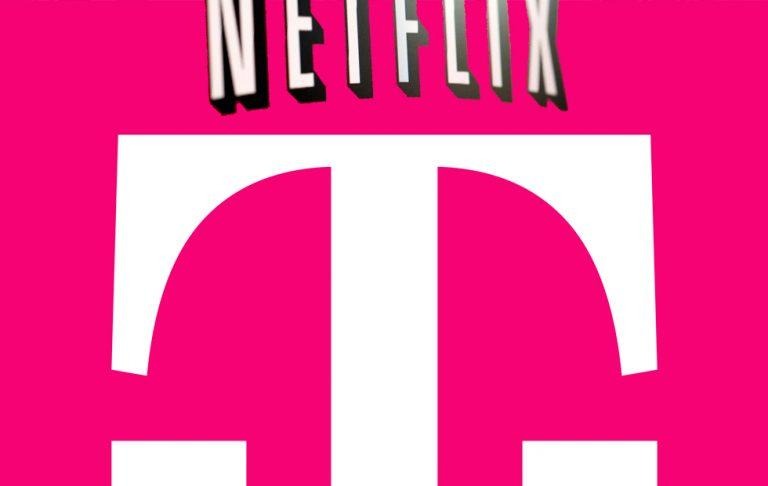 T-Mobile USA earlier today announced that they'd be allowing Netflix to be streamed for free for certain data plans. This means that the users benefitting will not have to pay a monthly fee for Netflix because T-Mobile USA will be footing the bill. Sounds like a pretty good deal right out the gate, right? It sort of is – sort of.
T-Mobile USA is notoriously good at making their data plans seem like god's gift to smartphone owners. As such, it's important that we look extra close at what the company is actually offering each time they reveal a new "Uncarrier" promotion.*
*UPDATE: T-Mobile USA representative informs us that this is not a "promotion" and that it should be referred to as an "Un-carrier move". The difference here is that "promotion" can be construed as "temporary" whereas this Netflix situation is apparently "indefinite."
What you'd get
Today's Un-carrier move from T-Mobile suggests that certain data plans can get a Netflix subscription for free. The subscription T-Mobile includes is "Netflix Standard 2-screen", which means two iterations of Netflix can be open at one time. T-Mobile suggests that they will give the user Netflix Standard 2-screen (up to $9.99/mo. value).
Netflix Standard: $9.99/mo
T-Mobile users can also get the better Netflix subscription if they pay the difference – that'd be an extra $2 a month to get Netflix Premium. The difference between Netflix Standard and Netflix Premium is the addition of Ultra HD (4K resolution) and a total of 4 simultaneously streaming screens at once (instead of 2).
The deal says that "value may be applied to different Netflix streaming plans." As such, it will not make a difference whether the user opts to get the Standard (by default) or the Basic Netflix plan (which wouldn't make sense to get since it comes with less than the default Standard).
What you'd need to pay
To attain that $9.99 worth of a Netflix Standard subscription, 2+ lines of T-Mobile ONE are required. For just 2 lines, T-Mobile ONE will cost $120 USD a month. Adding another line makes it $140 a month, adding another line after that (4 total) costs $160 a month.
$120/mo minimum
The minimum number of lines that need to remain in service and in good standing with T-Mobile ONE to get Netflix is 2.
NOTE: If the two lines are for a pair of users that are 55-years of age or older, the price is $60 a month, total. It's highly likely that this lower price is in play because people who are of that age or older don't use nearly as much data as those of younger generations.
UPDATE: The 55-years Unlimited plan mentioned above does NOT qualify for the free Netflix, as it turns out. Only a standard T-Mobile ONE plan (for all ages) will get the Netflix.
On-phone, not so super
Much like what T-Mobile's "unlimited" data has offered for the past couple years, fine print matters. While that link shows "Binge On" deals, which may or may not have had 480p as a default resolution for all streaming video.
Here in 2017 with this T-Mobile ONE "unlimited data" plan, the 480p note is present without the possibility of paying more to remove:
"Video typically streams at DVD quality (480p)."
DVD quality can mean a couple different things. In this case, T-Mobile means "SD DVD quality" which is indeed 480p. There's also "HD DVD quality" and upward – which is much more appropriate for the smartphones T-Mobile currently offers for sale.
That 480p is approximately 856 x 480 pixels, whereas most major smartphones today (even mid-level phones) have at least 1920 x 1080 pixels. The Samsung Galaxy S6, S7, and S8 all have 2560 x 1440 displays – on which 480p looks pretty darn pixelated. The iPhone 6, 6s, and 7's resolution is 750 x 1334 and iPhone 6 Plus's is 1080 x 1920.
So don't plan on seeing Netflix streamed to your phone with a whole lot of quality, under any circumstances. BUT – and this is important – the Netflix subscription that comes with this T-Mobile One plan can be used elsewhere. So feel free to stream at full quality through your NVIDIA SHIELD Android TV, Apple TV, any other smart TV device, or your laptop or desktop machine.
This deal begins on September 12th, and activation of the Netflix offer "may take 1-2 bill cycles." T-Mobile USA also made mention that "Like all plans, features may change or be discontinued at any time."