Netflix for Xbox 360 gets People Search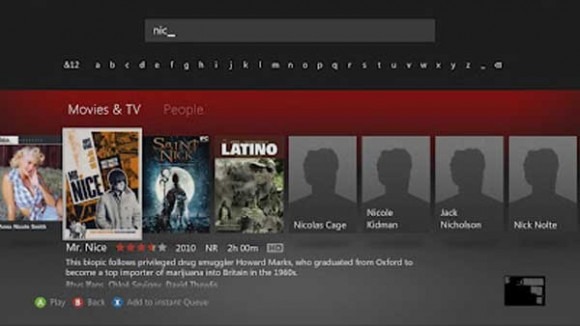 Netflix is one of the most popular and widely used video streaming platforms out there. People can get access to Netflix using all sorts of hardware devices from smart TVs to video game consoles. Netflix is currently available on both the PS3 and the Xbox 360. PS3 users have been able to conduct a people search for a while now.
Netflix has announced that the People Search feature is now available for the Netflix app on the Xbox 360. Apparently, People Search landed with the update that brought the Just for Kids section to the Xbox 360 and Netflix is now shining the limelight on the feature. Netflix says that the feature is available when entering text into the search box using either a controller or Kinect.
The search will begin offering content related to the text you enter including TV shows, movies, and actors or directors. I typically find this feature on the PS3 to be of very limited use. You end up getting search returns having nothing to do with the text you type in my experience. Netflix uses an example of users typing "nic" into the search field.
That example, and the screenshot above, shows how random the search feature is. You end up with returns for Anna Nicole Smith, any movie with the letters "NIC" in the title, and returns for actors such as Nicholas Cage, Nicole Kidman, and Jack Nicholson. If you happen to be looking for a film with Nicholas Cage, you can click his name and movies on the service with Cage will be offered. I wish you could turn some of these features on and off in search. When I run a search I'm looking for a specific title and it would be nice if only films that start with the letters I type in showed up. Am I the only one who feels that way?