Netflix for iOS updates with improved UI and zoom controls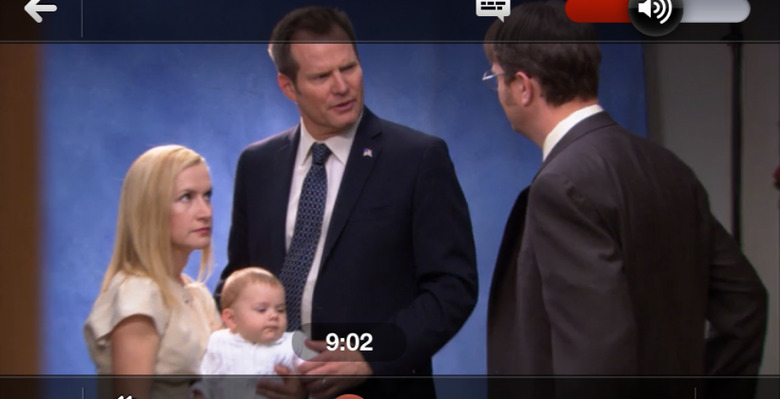 Netflix pushed out a pretty significant update, which brings the streaming app up to an even version 3.0. The update includes an improved player user interface, where you can just tap to display the video titles if you're using the app on the iPad. Netflix also brought the zoom control back, which allows you to watch shows in full screen.
The app also has a slightly rearranged player as well, including better placement of the play/pause button, as well as the 10-second rewind button, both of which are on the left side at the bottom. We also want to say that the volume slider and playback slider are a little bigger, but that could just be our imagination playing mean tricks on us.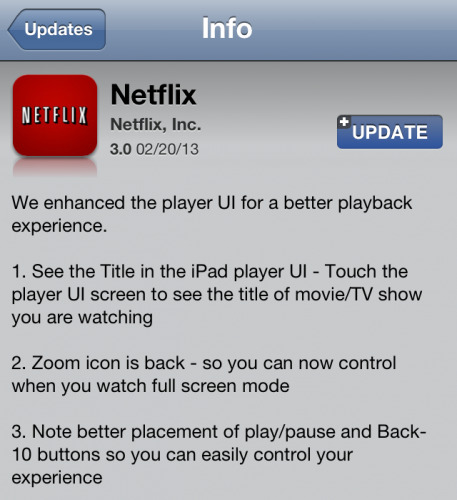 The zoom control being brought back is certainly an interesting change that Netflix decided to change its mind on. They got rid of the feature in past updates, but brought it back this time around. While personally I never use the zoom button, some viewers enjoy switching between fullscreen mode and widescreen mode.
Netflix is a free download and the update is available now in the iTunes App Store. Of course, though, you'll need a Netflix subscription to enjoy the app, which is $7.99 per month. Back in December, the PlayStation 3 was considered the number one device that Netflix users used, but it's nice to see the streaming service give attention to other platforms as well with updates.