Netflix expands audio descriptions, will include Spanish soon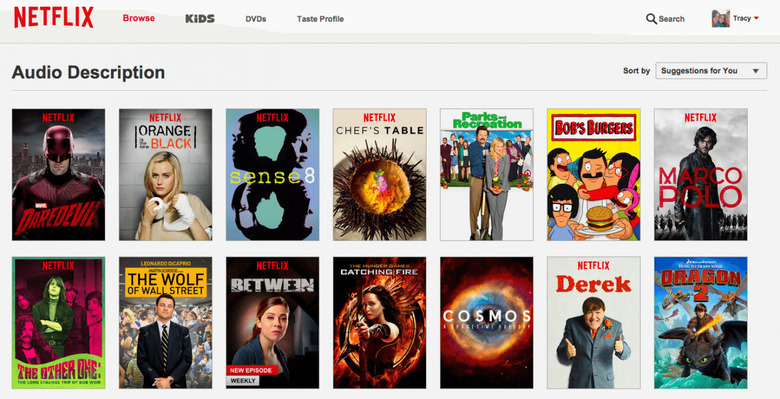 Netflix recently introduced a new interface that is its first big shakeup in four years, but that wasn't the end of its changes. This week Netflix has also announced that as part of its effort to improve accessibility for all users, it has expanded the number of audio descriptions it has on the website. This makes it easier for visually impaired users to find content to watch, and was spurred by the company's release of "Daredevil", which kicked up talk about the need.
Earlier this year when Netflix released Daredevil, which is about a blind protagonist, many took to Twitter and Facebook to point out that there weren't any audio descriptions to aid visually impaired subscribers in keeping up with the action (audio descriptions describe what is happening when there's no dialog).
Netflix responded by saying it would begin adding such descriptions starting with its own original content like Daredevil and Orange is the New Black. To ensure users can find it, the video service has added a section for shows with audio descriptions, and says it will be adding Bloodline to the collective in the next couple weeks. As you can see, it also has a bunch of content added beyond its own originals.
In addition, Netflix has revealed that it will also be adding Spanish audio descriptions, at least in limited quantities. It will start with its original series Narcos, which will be released later on this year and will be its first with Spanish audio descriptions.
SOURCE: Netflix Blog