Netflix dominates TV show streaming, Hulu and Amazon catching up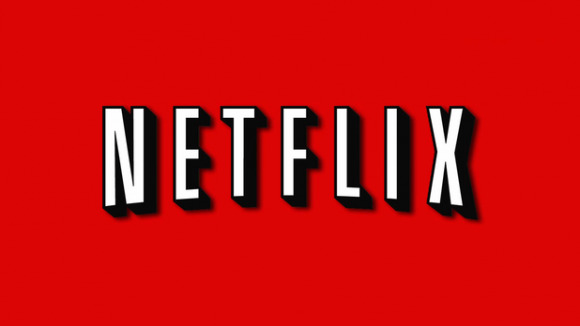 It's pretty obvious that Netflix uses a lot of bandwidth, and it accounts for nearly a third of all internet traffic. Furthermore, when it comes to streaming TV shows, Netflix takes up 89% of it, with Hulu and Amazon's Prime Instant Video trailing behind. However, the two are slowly catching up to Netflix.
The statistics come from the NPD Group, which reports that Hulu gained three percentage points, while Amazon crawled up one percentage point. The NPD also said that the number of viewers watching television shows via subscription video-on-demand services increased a whopping 34% year-over-year. TV show streaming also accounts for 80% of all video streaming on the internet.
Hulu owns 10% of the TV show streaming market share, while Amazon owns 2%. This is certainly a far cry from the 89% that Netflix owns (which actually fell from 93% last year), but seeing as how both Hulu and Amazon are slowly moving up the ladder, it shows that both companies are doing something right. And while they might never catch up to Netflix, chiseling away at their market share is the next best option.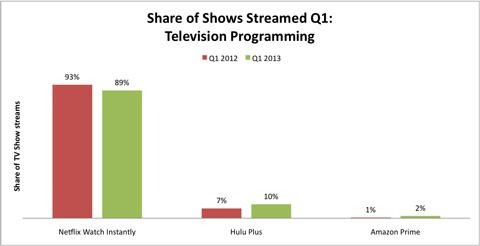 However, not all users only use Netflix. It turns out that 18% of viewers utilize both Netflix and Amazon/Hulu. Furthermore, the percentage of users who used Netflix exclusively fell from 76% to 67% in a year's time. This proves that more and more viewers are starting to realize that Netflix isn't the only big player when it comes to streaming services.
All three streaming services are working hard to get the best content on their sites, with Amazon signing deals left and right with studios, and Netflix seems to always be updating its own content. However, a huge caveat to any streaming service is that you won't have access to every show or movie available, which is most likely why more users are starting utilize multiple streaming services.