Netflix details Windows 8 app as rumored Microsoft buyout leads to stock jump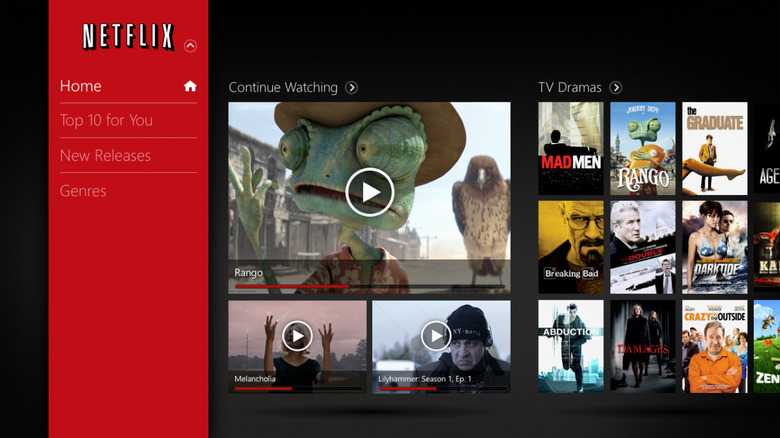 If you're a Netflix user who happens to be upgrading to Windows 8 today, then you'll be pleased to know that the video streaming service has gone into detail about its Windows 8 app. Now available on the Windows 8 Store, the Netflix app lets you browse and watch content without actually going to the Netflix site, and it's been engineered to work with both touch controls and the more traditional mouse and keyboard. Netflix director of product innovation Michael Spiegelman and engineering manager Matthew Trunell have even put together a little video that walks users through all of the new features of Netflix on Windows 8.
The Netflix Windows 8 app isn't all that different from Netflix on other platforms, but there are few cool features that are worthy of a mention. For instance, Netflix has introduced a new feature called "Semantic Zoom," which allows users to pinch and zoom out on the Home screen to see a broad overview of their recommendations. You can use Windows 8's search function to find TV shows and movies within the Netflix app, and Netflix has also included a drop down ribbon at the top of the screen that you can use to get back to the Home screen or browse through the top 10, new releases, and genres. Have a look at the video below for more information on this new Netflix Windows 8 app.
Interestingly, Forbes is reporting that Netflix stock was trading up today after rumors of a potential Microsoft buyout hit the Internet. We're not sure if Microsoft actually is planning to purchase Netflix, but the fact that Netflix CEO Reed Hastings recently stepped down from Microsoft's board of directors has some people thinking that a deal is in the works. Whether or not that's actually the case, Netflix's stock is up this afternoon, ending the trading day up $8.07 and settling at $69.58.
That's a pretty significant gain of 13.12%, so investors must be excited about something. It's worth pointing out that in after hours trading, Netflix has lost a bit of what it gained during the day, dropping $0.78 or 1.12%, but even when you count that, Netflix still had a great day. The question now becomes – is Microsoft truly plotting a buyout, or is all that nothing more than speculation? Hopefully we'll be finding out soon.
[via Netflix Blog]