Netflix 'Death Note' trailer shows off latest original movie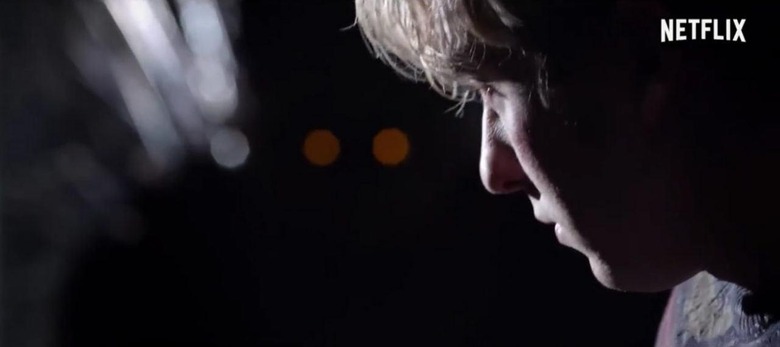 In July 2016, Netflix announced plans to release an original movie based on the Death Note franchise. At the time, Netflix said the movie would premiere on its streaming service in 2017, and now it has released a trailer for the movie, giving fans their first full look at the show. In it we're introduced to the basic premise of the movie, and it all boils down to a glimpse of the series' character Ryuk.
Overall, the trailer is less than a minute long, and so don't get your hopes up about getting a look at everything. The movie, per Netflix's original announcement, is being directed by Adam Wingard, and it is being filmed in the U.S. and Canada. The character Light Turner is being played by Nat Wolff, while Mia Sutton is played by Margaret Qualley and 'L' is played by Keith Stanfield, to name a few.
Shall we begin? #DeathNote pic.twitter.com/fEd12Gm32c

— Netflix US (@netflix) March 22, 2017
The movie is based on the Death Note manga published in Japan and written by Tsugumi Ohba and Takeshi Obata. The storyline follows a supernatural notebook of sorts that allows someone to kill others by writing their name in the book.
Speaking about the movie, producers Dan Lin and Roy Lee said:
Our vision for Death Note has always been to bring this captivating story to the screen for its longtime manga fans and to introduce the world to this dark and mysterious masterpiece. The talent and diversity represented in our cast, writing, and producing teams reflect our belief in staying true to the story's concept of moral relevance — a universal theme that knows no racial boundaries.