Netflix customer satisfaction on the rise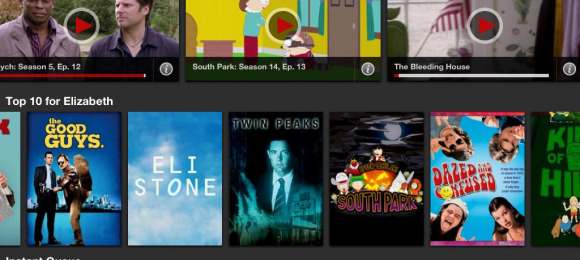 After Netflix completely shot itself in the foot and announced to the entire world, "We take all of our paying subscribers for granted," the company seems to have played its game of damage control fairly well, as the level of satisfaction that customers have for the streaming service has now gone up from where it was at the end of last year. This is according to the results from analytics group Forsee's annual Top 100 E-Trail Satisfaction Index.
Netflix of course lost a lot of customer loyalty – and customers themselves – when it announced plans last year to chop off its DVD- and Blu-ray-by-mail service into a completely separate entity, thereby creating a more confusing program for subscribers who wanted both that and the instant streaming, and at the same time it also increased prices for its subscribers.
At the end of the quarter during that disastrous bit of corporate lack-of-touch and customer alienation, Netflix posted a huge decrease in its number of subscribers – the first time ever for the online streaming giant. At the end of 2011, Forsee gave Netflix a customer satisfaction score of 79 based on customer surveys. Now, it's back up to an 81. However, it still has to climb back up to get to where it once was. Before the debacle last year, the company had a score of 85.
[via CNN]