Netflix being sued by angry investors over information withheld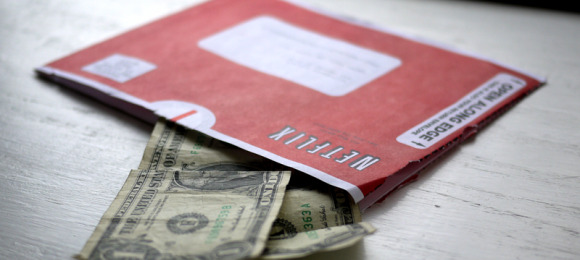 The big red envelope at Netflix is about to be full of court-related documents as angry investors have hit them with a class-action lawsuit saying they've withheld information from them just prior to a stock fall late last year. This lawsuits is being filed down in Northern California in U.S. District Court by the City of Royal Oak Retirement System, and is being filed on behalf of "all plaintiffs similarly situated." What they're saying, essentially, is that the Netflix senior management staff didn't let known to their investors that quite a few contracts surrounding online streamed content would be renegotiated at much higher costs than they'd been worked out at before.
If you'll recall back around those faithful days as early as July, there were some rather disturbing numbers being dropped down. July 12th, for example, as paidContent outlines, had Netflix trading at $291.27 per share the day before the group announced separate charges for its DVD and streaming content, this increasing subscriptions by 60 percent in some cases. Fast forward to just a few days before this post is posted, Friday the 13th of January, and Netflix stocks are sitting at $94.79 a share.
The suit being filed now by investors reads, in part, like so:
"At the beginning of the class period, Netflix was facing increasing competition for streaming business, and content providers were exploring new ways to distribute their content and/or maximize their licensing fees, ... Rather than fully disclose the devastating cost increases which were then threatening Netflix's entire business, the defendants talked about [their] ability to grow."
We'll see how this all plays out, and how the additional accusations that Netflix senior management sold stocks when they were still high in 2011 before the plunge, grabbing a significant amount of dough before the outflow, if you know what I mean, will play out as well. Netflix, don't leave us, how else will I watch Southpark from my Wii?
[via paidContent]