Netflix Battle Kitty series brings interactive storytelling for kids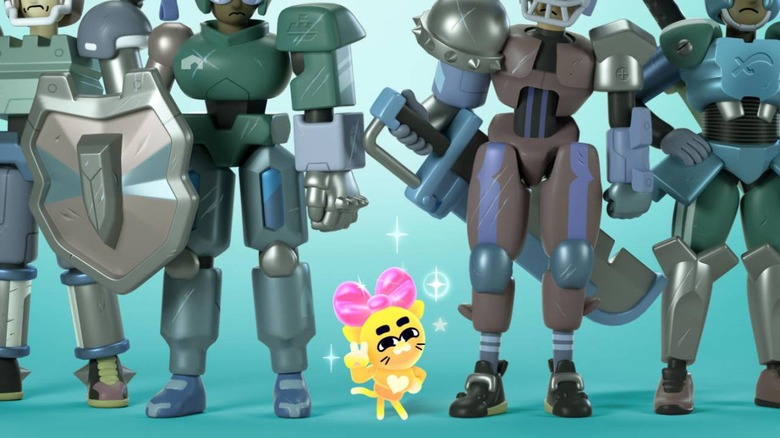 Netflix is back with another interactive original series targeted at children, this one called Battle Kitty. The show revolves around an animated cat that must use its super-strength to battle monsters and, hopefully, be crowned Champion of Battle Island. Throughout the series, young viewers make choices that influence the outcome, giving them a role in the adventure.
Netflix has introduced a small number of interactive original shows on the platform, the most popular being an interactive Black Mirror movie. The company previously launched an interactive shows for kids involving the character Puss in Boots from Shrek, and it also has an interactive survival show with Bear Grylls in the pipeline.
As for the newly announced Battle Kitty, the series builds upon that small library with a new interactive animation that lets kids shape the outcome of the quest. Each decision made during the series will 'unlock new paths' and add layers in the series' fantasy world, according to Netflix.
Battle Kitty was created by Matt Layzell, who first introduced the character as The Adventures of Kitty & Orc on his Instagram. As hinted by the animation style, Layzell was an animator for The Amazing World of Gumball, among other things, and now he's bringing his world to Netflix.
Talking about the new interactive series is Netflix VP of Kids & Family Melissa Cobb, who said:
Battle Kitty is a mirror reflection of Matt himself – an inspiring, surprising, and incredibly fun show that is infused at every turn with huge amounts of both humor and heart. This series pushes the boundaries of storytelling in entirely new directions thanks to Matt's innovative interactive format, which will allow kids to engage in an expansive universe together with the most lovable new underdog, Battle Kitty.