Netflix adds "Just for Kids" section to its iPad app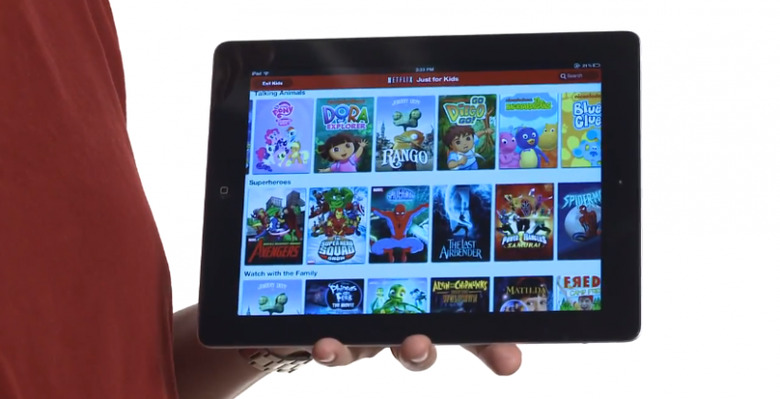 Netflix's "Just for Kids" feature has been available on the service's web interface for some time now, as well as on gaming consoles and set-top boxes. The section features movies and TV shows catered specifically for younger children, and doesn't include any content that could be considered inappropriate for kids over 12. The company is announcing that Just for Kids is now available on the iPad through the official Netflix app.
The feature is only available for the iPad 2 and the new iPad, so original iPad owners are out of luck for now, although they plan on bringing the feature to the original iPad at some point. Netflix says that the Just for Kids section should make it easier for parents who are concerned about the content that their children have access to.
The video below does a great job demonstrating the new feature on the iPad. When you tap the Just for Kids button at the top-left of the display, kids will be able to browse content according to their favorite character image that sits on the top row. They can even browse by genres and suggested content on the rows beneath. There is also a row called "Continue Watching" that lets kids jump right back into a show that they were watching earlier.
Netflix says that Just for Kids will be hitting Android tablets at some point as well. The company has been doing a great job at updating its mobile apps and bringing new features to mobile users, so have all the confidence in the world that Netflix will deliver, and we can only expect even more mobile features to come to iOS and Android in the future.