Netatmo Smart Radiator Valve Aims To Save Energy This Winter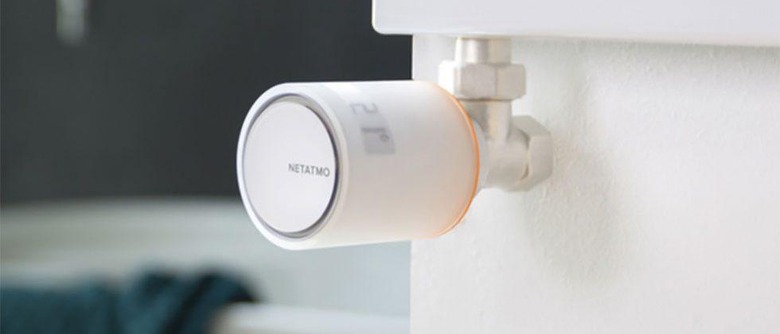 Some places in the world are hot during the summer and spend huge amounts of money to cool homes while others get cheap utility bills in the summer and spend boatloads trying to heat their homes in the winter. With winter almost here, if you are in an area that has traditionally high costs for heating during cold months, and you have radiators in your home for heating the Netatmo radiator valve wants to save you some money this winter. Netatmo claims that it can save you up to 37% on energy consumption, which equates directly into money saved on your bill.
Netatmo radiator valves allow you to control the level of heat in each room of your home, assuming each radiator in the house has a valve installed. Once installed you can set a heating schedule for each room and do things like have the living room one temperature and your bedroom another. Using the valves you can turn off the heat in unused areas of the home and still keep the rooms you are in nice and warm.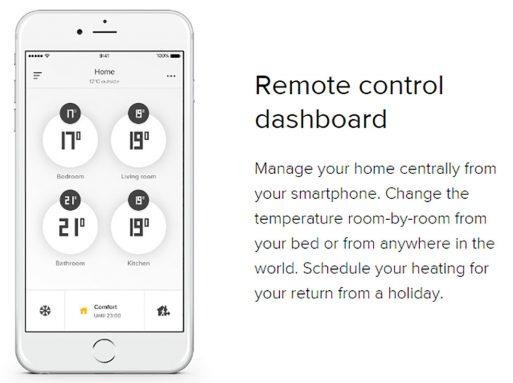 Netatmo valves have smart features such as open window detection, when a window in the room is detected as open the heat is turned off so you don't waste electricity. Smart regulation allows the valve to analyze external elements in real time. The elements analyzed include weather, insulation of the house, number of people in a room, and appliances in use all to adjust the heating in the room for energy savings.
Each of the valves also has a manual boost that will temporarily increase the temperature in the room at any time. The feature can be turned on at the valve or via a smartphone app on your phone that runs the entire system. The app allows adjustments to be made to the heat from afar and lets you customize temperatures in each room of the house and track energy use on a per room basis. Netatmo valves use WiFi to sync with the app. With Apple HomeKit you can control heat with your voice via Siri. Each valve will sell for £59.99 each and will launch at the end of 2016.
SOURCE: Neatamo