Net Neutrality Vote: What do we do now?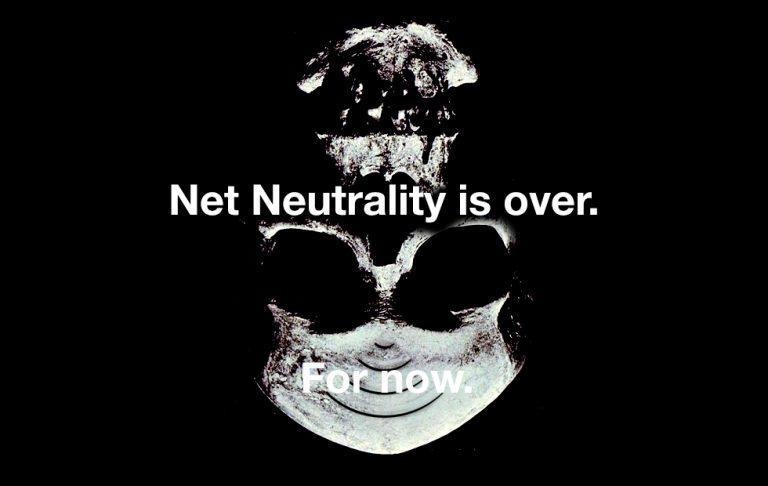 The FCC just voted 3/2 in favor of a declaratory ruling which effectively destroys Net Neutrality protections in the USA. Under the guise of a user-friendly name "Restoring Internet Freedom," the three Republican board members of the FCC voted to destroy the rules set in place by the previous FCC board. This Trump-installed board just destroyed the most important set of rules ever made for the internet – put there by the FCC during the Obama administration.
What just happened?
Former Verizon attorney Ajit Pai brought this repeal of rules to the public. Pai suggested that internet providers couldn't be competitive with net neutrality in place. He suggested that the internet will be the same for users across the United States after "Restoring Internet Freedom."
In reality, the "freedom" bit is there for AT&T, Verizon, Comcast, and Charter – not internet users. The freedom internet users had before is gone. The freedom to use the internet, the whole internet, for one reasonable price – has gone completely out the window.
Market value (as of 3/31/17):
AT&T: $255.7B
Verizon: $198.9B
Comcast: $178.3B
Charter: $100.6B
Total: $733.5B
Bottom 50% of all US Households: $682B
FCC Chairman Ajit Pai says they can't be competitive because of regulations.
He works for them, not for us.#NetNeutrality
— Nick Jack Pappas (@Pappiness) December 14, 2017
For an in-depth look at what this means, head over to our Net Neutrality Death Proposal analyzation. It's not pretty. Below you'll also see a perfect explanation of what this means, courtesy of FCC Commissioner Mignon Clyburn.
OF NOTE: Clyburn was one of the 2 members of the board to vote against the Restoring Internet Freedom ruling. Clyburn and Jessica Rosenworcel are the two Democrats on the board, and both voted against the ruling. Ajit Pai, Michael O'Rielly, and Bendan Carr are each Republicans, and all three voted for the ruling.
What's that mean for me?
Internet Service Providers now have the same freedoms they did when AOL first started sending CDs to your physical mailbox. That means they'll be able to charge you by the hour, by the minute, by the megabyte. There's very little we can do right this minute.
FCC Chair Unveils Premium Comment Line To Fast-Track Net Neutrality Complaints For $49.99 Per Month https://t.co/idQHdJPDsj pic.twitter.com/7VhUxlOdnB

— The Onion (@TheOnion) December 14, 2017
BUT! There is a lot that state legislators/lawmakers can do. Local legislature has the ability to enact protections that the FCC just destroyed. See an example from a California State Senator below.
FCC just repealed net neutrality. When CA Legislature reconvenes in January, I'll introduce a bill to adopt net neutrality as a requirement in CA. If FCC won't protect free/open internet, we will. #NetNeutrality is key to protecting our democracy, esp in this authoritarian age. pic.twitter.com/tQPqoaqJVW

— Scott Wiener (@Scott_Wiener) December 14, 2017
Stick around for more specifics, and prepare yourself to start paying more for internet access, in all ways, from all providers throughout the United States.