Nest Updates Smart Thermostat With New Features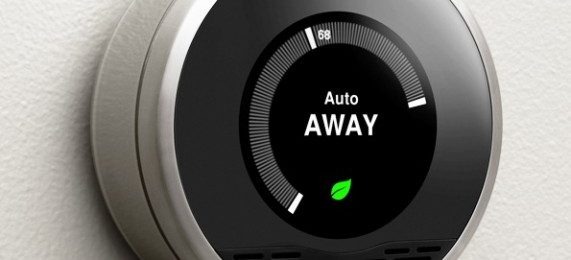 Nest, the company behind the smart thermostat of the same name, has issued an update that brings several new software features. The company has been listening to customer feedback, and designed the update around some of the requests. The new features are aimed at saving you money, in line with the product's mantra of energy efficiency and ease of use.
The major new feature the company has added to the thermostat is "Airwave", which sets a target for heating or cooling, then shuts off the HVAC system just before it hits that target, the principle being that the room(s) will still continue to heat/cool until the system is off completely. Nest has also added the ability to view the past ten days worth of energy history, on both mobile applications, and their website.
Hardware for the thermostat has also been tweaked. The latest versions of Nest that shipped out last week have a redesigned backplate, which gives a simplified design and moves wires out of the way of the center of the unit. The company has also included specific screws and a new wall anchor in the box. Customers said the previous wall anchor wasn't sufficient, so Nest designed their own and have included that instead.
The company has remained silent on how many units they've sold so far, although it's at least 10,000: a recent survey included that many people in order to gauge satisfaction with the product. Nest also didn't comment on the lawsuit with Honeywell.
[via GigaOM]