Nest thermostat will help conserve energy and money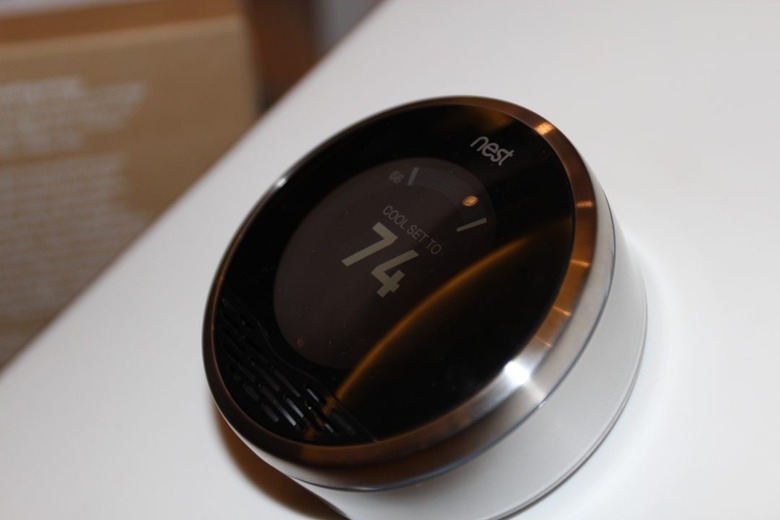 Nest is a thermostat management system that allows you to find out the temperature that best suits your lifestyle – and set it there. This reduces the uniform cooling and heating that we normally do to reach a more desirable temperature. It connects via WiFi so you can also control the temperature from your computer, smartphone, or tablet. Imagine locking up your house, going on vacation, and forgetting to adjust your air condition levels. With Nest, you can just pull up the application on your cellphone adjust it instantly.
When the air is blowing cold the display turns blue – and when the heat turns on the display turns orange. It also tells you the approximate time until your desired temperature is reached. But how do you know when you're saving energy (and money)? A tiny picture of a leaf at the bottom of the dial appears when you are using less energy.
The Nest isn't limited to one home, actually – it can be controlled in multiple homes at once. Just tie them to the same account within the application and change the temperature of multiple thermostats at once. You won't have to worry about updating it either – as it does it on its own through the linked WiFi connection.