Nest rumored to be working on security camera for outdoors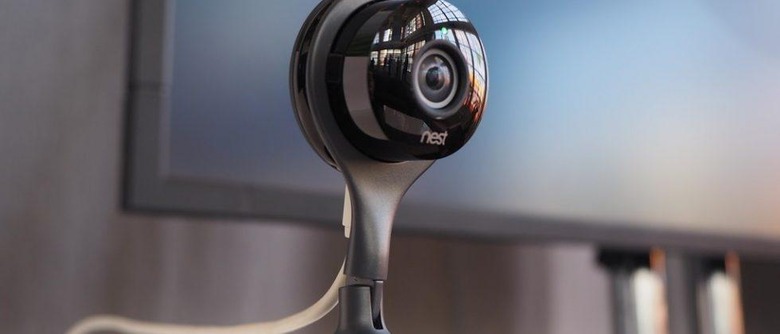 Nest has been dealing with a serious shakeup over the last week, with the Alphabet-owned company trading Tony Fadell for Marwan Fawaz as its CEO. This news prompted fears that the smart home device-maker might be up for sale, but Fawaz quickly affirmed that was not the case, and the company would stick to its "great roadmap" of upcoming products. One of these gadgets nearing release is said to be an outdoor version of the Next Cam, according to Tech Insider.
The existing Nest Cam, which runs on batteries, is designed to positioned anywhere around the house, as long as it's on the inside. The outdoor model is said to be able to stand up to the elements, and will rely on a power cord.
It's expected that this security camera will come in white, and provide a live-feed of the outdoors that can be viewed alongside that of the connected cameras indoors.
Tech Insider's report does mention another Nest product on the near horizon, albeit a minor one: new color options for the company's Nest Thermostat. There's no word on what the colors will be, but the description does mention an accent on the device's trim.
While these may not be the most exciting releases from Nest, they should at least prove that the company isn't going anywhere. As for the long-term future, rumors say a big, exciting new device is due to be announced in 2017.
SOURCE Tech Insider