Nest Learning Thermostat gets slimmer and smarter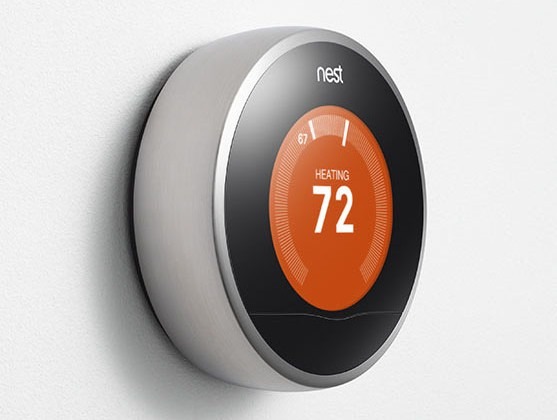 Nest's Learning Thermostat has certainly been turning some heads ever since it released less than a year ago. Its small form factor and sleek minimalistic design makes you wonder why all thermostats aren't made like this. However, the Nest Thermostat is about to get even better. Today, the company announced the second-generation Nest Thermostat that's both slimmer and smarter.
The new Nest is now 20% thinner than the original and has a solid stainless steel outer ring. They also removed the sensor grille on the front of the original Nest and replaced it with a smooth surface so that the display is uniform all the way around. The new look definitely puts the old design to shame.
However, Nest also made some changes to the inside of the device. First, they made installation easier by putting the mounting screw holes at the top and bottom, and also upgraded the wire connectors to make connecting the heating and cooling components easier than ever. And just like with the original Nest, you'll find a built-level level on the inside as well.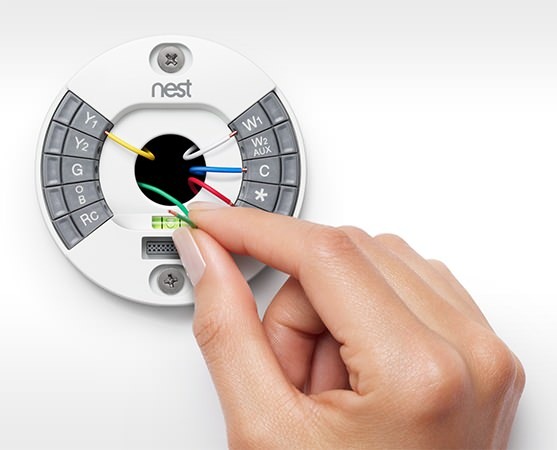 The second-generation Nest is also now compatible with 95% of low-voltage heating and cooling systems, including 2nd-stage cooling, 3rd-stage heating, dual fuel, emergency heat, and whole-home humidifiers and dehumidifiers. They added a unique connector on the inside that's now compatible with four different types of wires: W3, E, HUM or DEHUM.
Both the original Nest and the new Nest are getting a big software update as well. Version 3.0 consists of a lot of new features and makes the device even smarter than before. The device will now be able to automatically detect what kind of heating and cooling system you have, as well as provide you with reminders to change your filter. The thermostat is also compatible with Android tablets including the Nexus 7 and Kindle Fire. Just download the required app and you'll be set to go.
The second-generation Nest Learning Thermostat will begin shipping on October 15th and its available for pre-order now at a cost of $249.