Nest Hub, Nest Hub Max ultrasonic sensor changes the UI as you get closer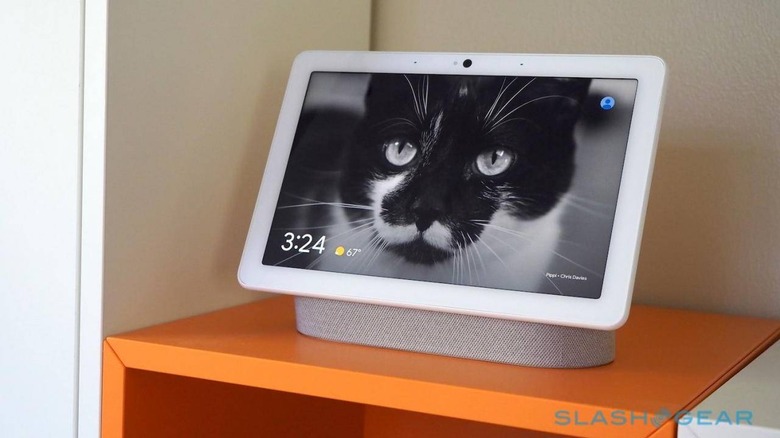 The Google Hub, along with the Amazon Echo Show, kicked off a new breed of smart home devices that basically combined a smart speaker and a tablet. These smart displays offered visual information and controls but, by nature, really only worked when you touch them or speak to them. It seems that Google is now mixing it up a bit by giving the Nest Hub and the Nest Hub Max some very basic presence detection thanks to the ultrasonic sensors in the devices.
Presence detection is a pretty common feature for smart security cameras but not all smart displays have that hardware. The Google Nest Hub Max does have one but the smaller Nest Hub doesn't. More precisely, having cameras would probably make some homeowners even more uneasy considering these smart displays already hear them 24/7.
Cameras might be overkill for this particular purpose as well. It's practically a long-range proximity sensor that is able to detect not just the presence but also the distance of a person from the Nest Hub. It can then change its UI appropriately, depending on whether the person is near or far.
For example, it can show larger texts and images when you're far away. When you approach, on the other hand, the displays could start showing touch controls for media playback and such. It could also show more information when you're up close but push almost everything out of view when you're too far to read the details anyway.
It's a rather crude implementation, of course, considering it relies on ultrasonic technology rather than imaging. It won't be able to identify people, for example, so it won't bring up personalized information. That's still something that the Google Nest Hub Max has over its smaller sibling.