Nest 4K security camera tipped with 'smart features' like auto-zoom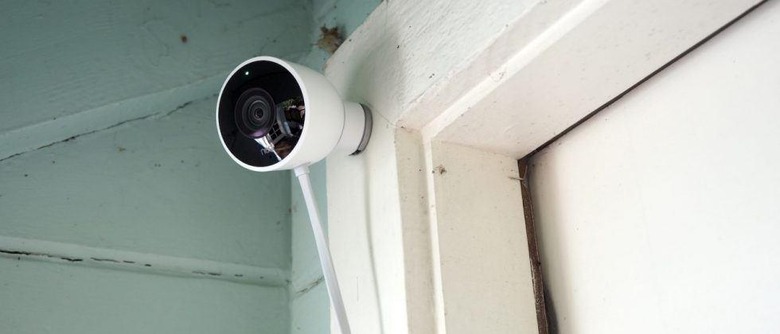 Nest is working on a new security camera product, at least according to a newly surfaced source, that features 4K resolution able to facilitate high-resolution zooming within a 1080p Full HD video. According to the leak, this camera product will be intended for home security and feature 'advanced smart features' like automatic zooming in on a region when the camera detects motion. The camera will work with a home's WiFi network to provide remote access, as well.
The information comes from Android Police, which reports that the source behind the information is trustworthy and that there's full confidence in this product's existence. The idea behind the camera, per that source, seems to be a sort of 'futuristic' zooming feature that leverages 4K's high resolution to provide high-resolution zooming within a room.
As one example, this Nest camera will provide a 1080p Full HD video feed of the room being monitored by the camera. Once the camera detects motion, the video feed will automatically zoom in on that portion of the video, with the zoomed-in segment still being presented in 1080p. This is in contrast to existing cameras which may feature a zooming option, but one that will result in a decrease in resolution and, thusly, clarity.
Because of this functionality, the Nest 4K camera won't actually provide users with a 4K video feed, instead keeping it at a Full HD level — a limitation likely in place to make the product feasible for the average Internet connection, as well. The report goes on to claim that this upcoming camera will also offer some free features that are currently part of the company's paid tier, though the specific features aren't stated.
Finally, Android Police claims the new camera's design is similar to the Nest Cam Outdoor, and that it features an LED ring on the face that illuminates during use. The camera is powered by USB-C and, perhaps most importantly for some consumers, the price is 'much higher' than existing Nest camera products. The official unveiling is rumored to be any day now.
Note: the image above shows the Nest Cam Outdoor