NES Classic Mini announced for November release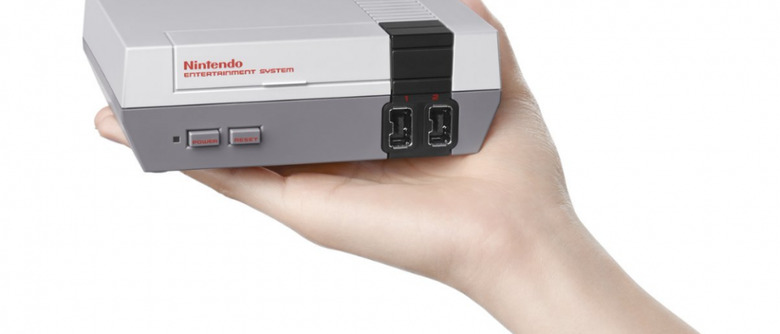 Nintendo's console woes have dominated talk of the Japanese company lately, with proclamations that the Wii U has failed popping up left and right. When the going gets tough, the tough apparently fall back on something that's worked before, with Nintendo today introducing the NES Classic Mini. The Classic Mini is a tiny NES that comes pre-loaded with 30 games from the 8-bit era, including the first three titles in the Super Mario Bros. series.
Unfortunately, plopping down the $60 required to buy the Classic Mini won't get you a console that can play your old NES cartridges, so you'll need to keep your original NES around for that. Your old NES controllers won't work either, with Nintendo releasing a new version of the classic controller designed to work with its new mini NES. These controllers can also be plugged into the bottom of a Wii Remote, allowing nostalgic gamers to use them while playing their NES Virtual Console games on the Wii or Wii U.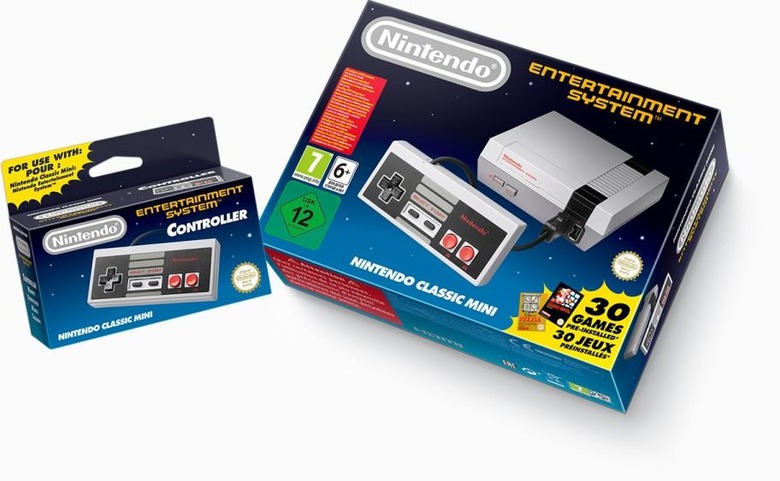 The 30 games on offer seem to be a compilation of NES greatest hits, with games like The Legend of Zelda, Donkey Kong, Final Fantasy, Metroid, and Punch Out all making an appearance. We're disappointed to see that the 1989 classic Bad Dudes didn't make the cut, but compromises have to be made when you're working with limited space, no matter how bad those dudes may be. Here's a full list of the games included with the NES Classic Mini:
Balloon Fight
Bubble BobbleCastlevaniaCastlevania II: Simon's QuestDonkey KongDonkey Kong Jr.Double Dragon II: The RevengeDr. MarioExcitebikeFinal FantasyGalagaGhosts'N GoblinsGradiusIce ClimberKid IcarusKirby's AdventureMario Bros.Mega Man 2MetroidNinja GaidenPac-ManPunch-Out!! Featuring Mr. DreamStarTropicsSuper CSuper Mario Bros.Super Mario Bros. 2Super Mario Bros. 3Tecmo BowlThe Legend of ZeldaZelda II: The Adventure of Link
In the box you'll also get an HDMI cable for connecting the NES Classic Mini to your TV and a USB cable to power the thing, though Nintendo says an AC adapter for the USB cable isn't included. The NES Classic Mini will be launching in the US and UK on November 11, with a US price tag of $59.99 – Nintendo hasn't announced UK pricing at this point in time. Will you be picking up an NES Classic Mini when it launches later this year?