Nerivian CardReader Pro for PowerMac and MacPro desktops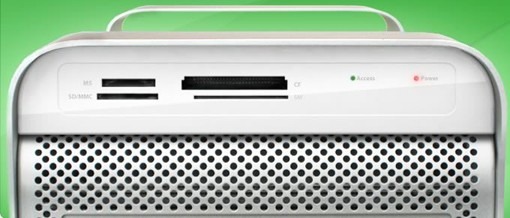 Nervian has announced a new CardReader specifically made for PowerMac G5/ Mac Pro desktops. The new card readers fit under the front handle of your tower and have a style to match your tower.
The USB 2.0 unit reportedly supports 52 different types of flash memory which should make it compatible with almost any kind of memory you could possible want to put in the device. The look of the reader is definitely attractive for those wanting to add a reader to their computer without taking away from their desktops aesthetic appeal.
Expect the Nervian CardReader Pro to become available in October. No word yet on pricing.
[via Engadget]