Neonode AirBar turns any laptop into a touchscreen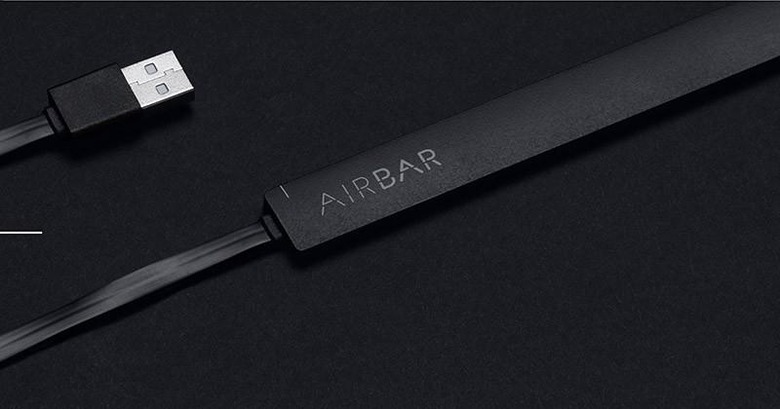 A lot of laptops these days are moving toward having a touch screens. It's nice to have that functionality for certain tasks, but if your notebook doesn't already have that technology built-in, you're left out in the cold. However, Neonode has announced a new device that can bring touch technology to virtually any computer.
The Neonode AirBar is a small bar that attaches magnetically to the bottom of your computer's display. When plugged into an available USB port, it begins emitting invisible light that can be used to track movements and gestures, which are translated into corresponding inputs. Essentially, this bar will turn any computer into a touchscreen, without making any changes to the hardware. And what's great is that it works whether you're using your bare finger, gloves, or any other object.
The device is plug-and-play, and is said to not need any additional drivers for computers running Windows or ChromeOS (there is currently only limited functionality for OSX). My only concern is that some laptops might not have room to accommodate the bar, should you close the lid with the bar still in place. So you'll want to make sure to take it off before you pack up your laptop.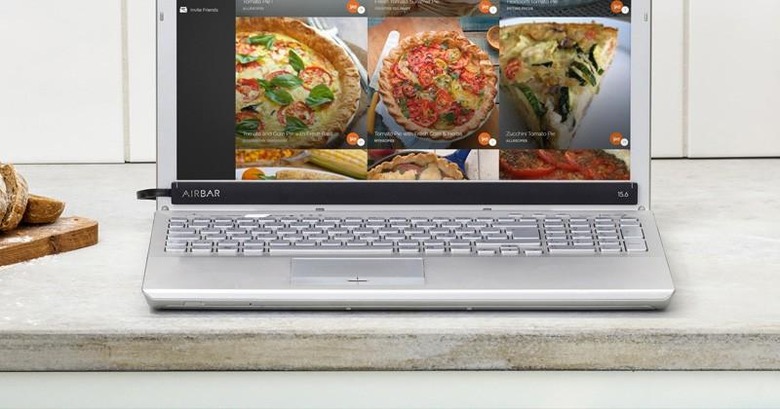 The AirBar is going to retail for $49 when it launches next month. Currently the only size that it accommodates is 15.6-inch screens. The really nice thing about this is that when you're deciding to buy a laptop, you can get the one you want, even if it doesn't come with a touchscreen. And if you want to add that functionality on later, it's just a small add-on.
Source: Air.bar