Neil Young's Pono to relaunch as high-quality streaming service called Xstream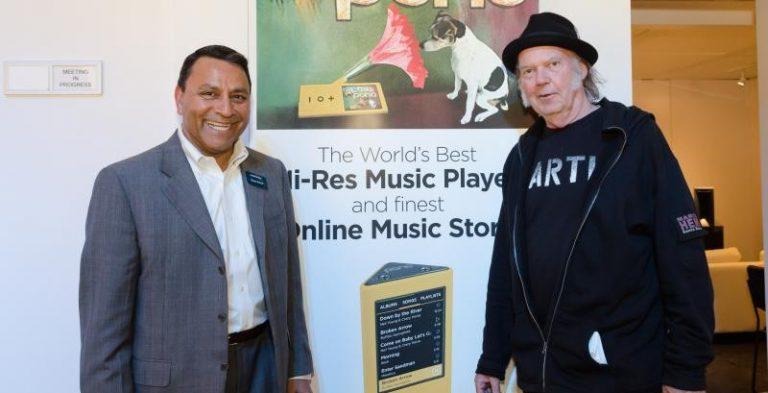 You might remember hearing about the music store/player Pono for one of two reasons: you're an audiophile that was interested in the high-fidelity music that was offered, or the fact that it was founded by musician Neil Young. Either way, the small number of Pono users remaining might be eager to hear that following the closure of its music store last year, it plans to relaunch in the near future as a high-quality streaming music service called "Xstream."
The announcement came directly from Young himself and was posted on the Pono Community message boards. There he explained that Xstream's big feature will its ability to stream audio at varying quality levels depending on the available bandwidth.
"Unlike all other streaming services that are limited to playing at a single low or moderate resolution, Xstream plays at the highest quality your network condition allows at that moment and adapts as the network conditions change. It's a single high resolution bit-perfect file that essentially compresses as needed to never stop playing."
No details were offered about Xstream's pricing or when it would launch, other than "very soon." Young also acknowledged the major problem of the high cost of music from the Pono store in comparison to other sources, but promised that premium pricing will not be a part of the new streaming service.
The Pono music store was closed after its supplier of high-quality audio files was shut down, but it already had trouble finding an audience when its prices for music were often double that found on stores like iTunes. Unfortunately Xstream will already be late to the streaming music market, which is already dominated by the likes of Apple and Spotify, not to mention Tidal, which already boasts of offering high-quality music.
SOURCE Pono Community