The Bust of Queen Nefertiti has resided in the Neues Museum in Berlin since German archaeologists nabbed it from an Egyptian site in the early 1900s. It is one of the museum's biggest bragging points, and is a hot point of contention among many: Egypt has long sought to bring it home, and many have pressed the museum to return it. Two artists have taken things a step further, though — they secretly created a 3D scan of the bust and have made the model public.
The Bust of Nefertiti measures about 19 inches high, and is officially part of the Egyptian Museum of Berlin collection. Researchers date it back to 1345 B.C., and it became famous after its discovery in Amarna, Egypt in 1912. Though it has been moved around frequently since its discovery, it hasn't left Germany. This has caused a long-running ruckus between Egypt and the European nation, with Egypt demanding that Germany send it back.
Note: the video below shows the duo in action.
While that issue probably won't be coming to an end any time soon, a pair of artists have done their part to remove the restrictions surrounding the bust, and to give Egypt a piece of it.
Nora Al-Badri and Jan Nikolai Nelles covertly scanned the bust while visiting the museum, created a 3D model of it, and then printed out a copy of the 3D model, which they then donated to a museum in Cairo. No previous scans of the bust have been made public, though the Neues Museum likely has its own private scan.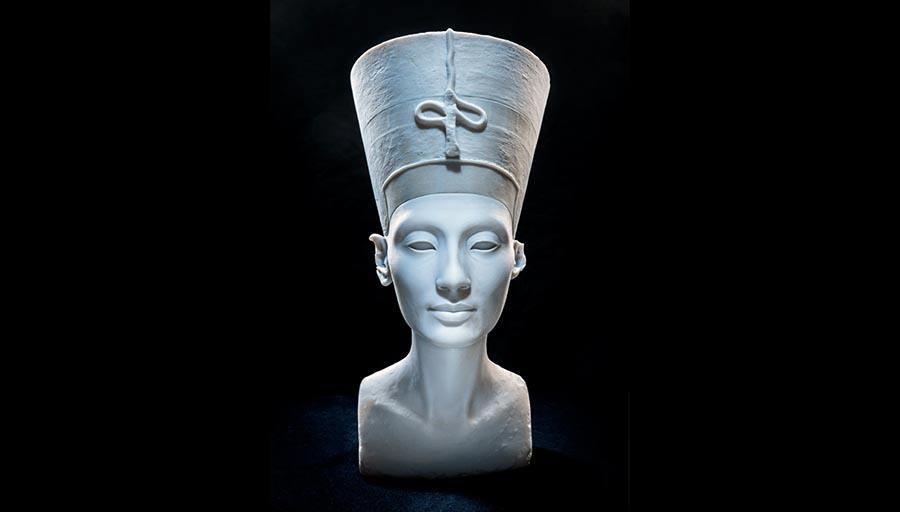 The scan is available to download now from the artists' Nefertiti Hack website. The site states:
With regard to the notion of belonging and possession of objects of other cultures, the artists intention is to make cultural objects publicly accessible. The Neues Museum in Berlin until today does not allow any access to the head of Nefertiti nor to the data from their scan.
The pair call their 3D printed model "The Other Nefertiti," and as of now it is the most accurate replica of the original bust. Thus far the Neues Museum has not made a statement about the artists' actions, and it isn't clear whether it will take any action over it. The digital model has been downloaded more than a thousand times, and is now available not only for artistic remixing and personal projects, but also for academic study.
Said artist Al-Badri:
The head of Nefertiti represents all the other millions of stolen and looted artifacts all over the world currently happening, for example, in Syria, Iraq, and in Egypt. Archaeological artifacts as a cultural memory originate for the most part from the Global South; however, a vast number of important objects can be found in Western museums and private collections. We should face the fact that the colonial structures continue to exist today and still produce their inherent symbolic struggles.
VIA: Hyperallergic