Need for Speed The Run busts out with Michael Bay trailer, PS3-exclusive cars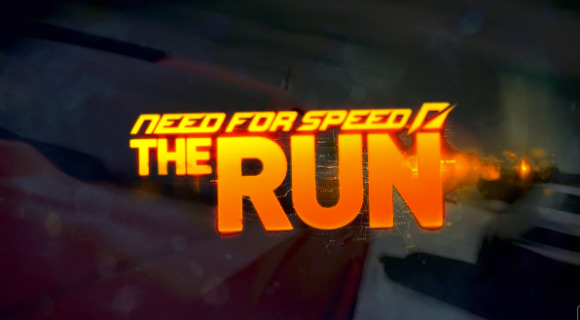 The hottest racing game just around the corner is also the next in a legendary series: Need for Speed The Run is blasted out today, not for the first time ever, but certainly in a massively impressive way as we get to see two exclusive autos for the Playstation 3 version of the game and a high-action Michael Bay directed trailer for the game as well! This next generation car jamming game follows racer Jack as he tears across the country from San Francisco to New York in a series of the fastest cars on earth. With the main character voiced by Sean Faris and an in-game $25 million dollar cash prize on the line, can you resist it?
First lets have a peek at a couple of cars you can only work out on if you pick up the Playstation 3 version of the game. Both vehicles come with a yellow paint job but feel free to change it up before you go bananas on the streets. The Playstation 3 version of the game has a total of seven supercars that only exist on that version of the game, the first revealed today being the Lexus LFA. Coulter Mulligan, Community Manager of EA games has the following to say on the first of two cars here:
Lexus enters the world of 200mph supercars with the LFA. Helping push it over the 200mph barrier is a 4.8L V10 and a carbon fiber frame to minimizing weight. The engine can go from idle to redline in 0.6 seconds, forcing Lexus engineers to use a digital display because the needle wasn't fast enough. In Need for Speed The Run, hear what is described as "the roar of an angel" as the Lexus LFA battles it out with the fastest supercars in the world.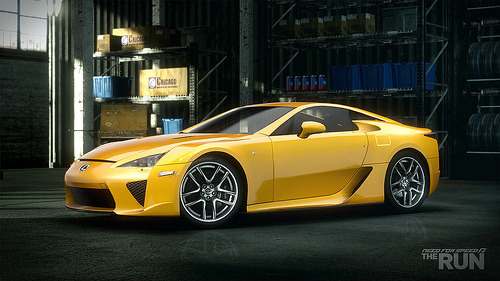 The second of two cars is the Porsche Carrera GT, and again, don't be fooled by the identical paint job, this car is so different from the first that you should be ASHAMED you thought they were the same. I know I am! Again Mulligan says:
With an engine originally designed to be an endurance racing prototype, the Porsche Carrera GT is a 200mph bullet. Production ran from 2004-2006, but the mid-engine V10 is hardly forgotten. Boasting 604hp, 15-inch brakes and an automated spoiler that adjusts above 70mph, the Carrera GT is as beautiful in its design as it is in its sound. In The Run, you'll find yourself turning up the volume just so you can hear the incredible whine coming from the dual exhaust pipes.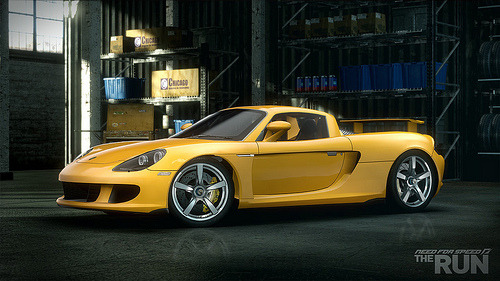 The rest of the cars only on the Playstation 3 version of Need for Speed The Run are as follows:
• Bugatti Veyron Super Sport
• Hennessey Venom GT
• GUMPERT apollo s
• Lamborghini Countach QV5000
• Koenigsegg Agera R
Gotta race em all! This game will be released on the 15th of November, mind you, and you can pre-order it right this second over at NeedforSpeed.com. Now have a look at that Michael Bay trailer for the game as well, and don't have too much of an eyeball seizure:
[via Playstation Official]