Need for Speed movie underway, will take on Fast and the Furious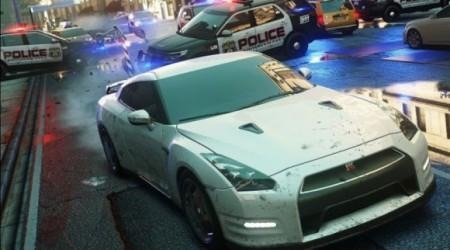 The Need for Speed movie, which was announced over a year ago, has reportedly begun filming in Macon, Georgia. The downtown area will serve as the backdrop to the film, which seems a bit odd considering that a movie like this would usually be filmed in a larger city like Los Angeles, Chicago, or New York.
According to local television news station 13WMAZ, the filming began today at a local car wash, with multiple streets being closed in the area over the next few weeks. Details on the film are a bit scarce at this point still, but as filming continues, we could hear more about it in the future. However, we already know that Michael Keaton will star in the film, who is known for his roles as Bruce Wayne/Batman in the 1989 film, as well as Batman Returns in 1992. The movie will also star Breaking Bad's Aaron Paul, Abraham Lincoln: Vampire Hunter's Dominic Cooper, and recording artist Kid Cudi.
As for the plot of the new film, IMDb states that Need for Speed will focus on a street racer who was just released from prison as he "joins a cross country race with revenge in mind." At the same time, an "ex-partner" places a bounty on him at the start of the race. It sounds like a fairly typical plot to a street racing, and we can expect the usual things to happen in the film, such as explosion, cars crashing, and classic manly fist fights to even it all out. The film looks to take on the Fast and the Furious series, which will see its sixth installment release later this month.
The folks behind The Fast and the Furious series have been milking the movies for everything they've got, so we're not expecting much out of this upcoming release. With a release date pegged for March 14 of next year, we have a long way to go before we'll get to see it, but hopefully it'll give the street racing movie genre a much-needed reboot, which is something that has been wanted for several years now.
VIA: Polygon
SOURCE: 13WMAZ