Need For Speed: Most Wanted pre-order bonuses announced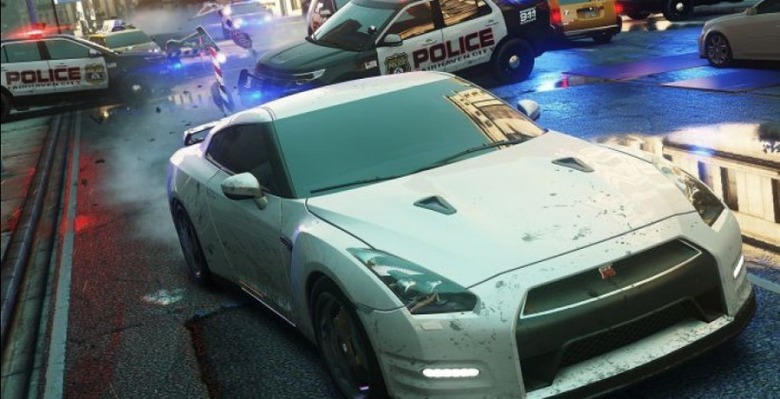 Like pretty much every big game released these days, Need For Speed: Most Wanted is offering bonuses for early adopters, and it's offering a lot of them. First and foremost, just pre-ordering the game gets you upgraded to the limited edition, which grants players early access to the Maserati GranTurismo MC Stradale and the Porsche 911 Carrera S in the game's multiplayer mode. It also rewards players with double speed points during their first four hours of Most Wanted's multiplayer.
Those "limited edition" bonuses are a little on the slim side, but what else can you expect when you're not paying anything extra? Alas, pre-ordering the game is the only way to get your hands on the limited edition, so don't walk into GameStop the day after release with the hope of picking up a spare limited edition of Need For Speed: Most Wanted.
Now onto pre-order bonuses, which come in three varieties: the Speed Pack, Strike Pack, and Power Pack. The Speed Pack adds the Caterham Superlight R500 to the game, along with a track tires mod for better handling while you're outrunning the cops, and a lightweight chassis mod that gives you the speed you'll need to get away from them in the first place. The Strike Pack features a Mercedes-Benz SL 65 AMG Black Series along with a powertrain modification and a re-inflating tires mod, which will respectively provide a boost to torque and make countering easier. Last but not least, the Power Pack places a Ford F-150 SVT Raptor in the game, complete with a reinforced chassis modification for soaking up hits and a nitrous dump mod for making those larger-than-normal jumps or laying waste to those in your way with some devastating hits.
Electronic Arts says that these pre-order bonuses are available now through Origin and "select retailers," but didn't actually tell us which retailers those are. The usual suspects likely pop up in there – GameStop, Best Buy, Amazon, so forth – so just think of this as something of a surprise. Need for Speed: Most Wanted is out on October 30, 2012 in the US and November 2, 2012 in Europe.