Necomimi Brainwave Cat Ears officially launch in the US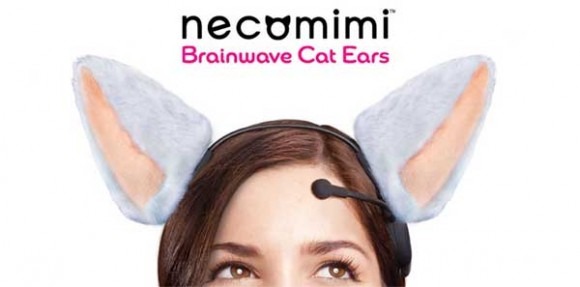 If you really, really like cats and might like to have your own set of cat ears that you can wear on your head, Necomimi has launched a product in the US will make your feline dreams come true. The product is called the Necomimi Brainwave Cat Ears. The rather strange product is available now at select authorized retailers in the United States for $99.95.
This is one of those brainwave sensing devices that places little sensor against your forehead. The product promises to create cat-like reactive movements in the ears to mirror the wearer's emotional state. The moving ears are able to indicate three different emotional states depending on their position.
When something catches the wearers attention, the company says the ears of shoot straight up. When the wearer is relaxed the ears are supposed to droop down. When the wearer is "in the zone" by being both highly focused and highly relaxed, the ears wiggle back and forth. We first saw these cat ears about a year ago.