NEC VersaPro VS: super-thin netbook, super-huge price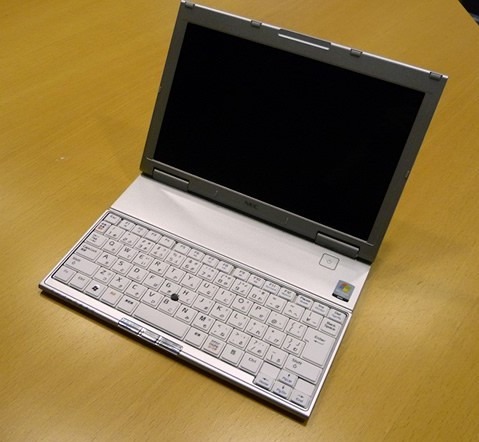 NEC have unveiled a new netbook, and when it comes to style the super-skinny VersaPro VS has Sony's VAIO P firmly in its sights.  Based around Intel's Atom Z540 processor, a 64GB SSD and 10.2-inch 1280 x 768 display, the 15.8mm thick netbook weighs just 725g.
Other specs include three USB 2.0 ports, a trackpoint for navigation (the keyboard is shuffled forward to squeeze in the electronics, similar to old VAIO X505) and WiFi b/g.  Graphics are courtesy of Intel's GMA 500 chipset, and there's gigabit ethernet, audio in/out and a mono speaker, though no video output. 
The VersaPro VS can be specified with Vista or Windows XP, with runtimes of up to 4.7hrs with the standard battery or 9.4hrs with the larger pack.  It's on sale now in Japan, priced from a whopping 176,000 yen ($1,856).
[via Engadget Chinese]