NEC unveils green MultiSync EA222WMe LCD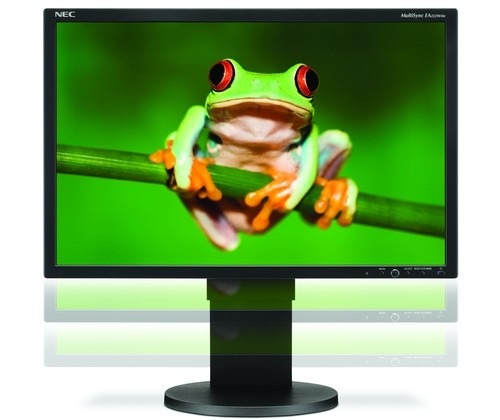 People and companies around the globe are spending money to go green in an effort to reduce pollution and save money on electricity. The green effort has resulted in a number of products that are more energy efficient coming to market, especially in the computer category. NEC has announced a new LCD called the MultiSync EA222WMe that is green and needs less power.
The MultiSync EA222WMe promises to consume 52% less power than the average 22-inch LCD and produce 25% less heat. The panel is LED backlit to reduce power consumption. The screen has a height adjustable stand and is shipped with 15% less packaging.
Features of the screen include a 16:10 aspect ratio. The native resolution is 1680 x 1050 and the screen has a 30,000:1 dynamic contrast ratio. Brightness is 250 cd/m2 and the stand is a four-way ergonomic unit. Connectivity includes VGA, DVI, USB, and DisplayPort. The monitor will ship in December for $339.