NEC launches two Lavie ultrabooks and an all-in-one PC in the US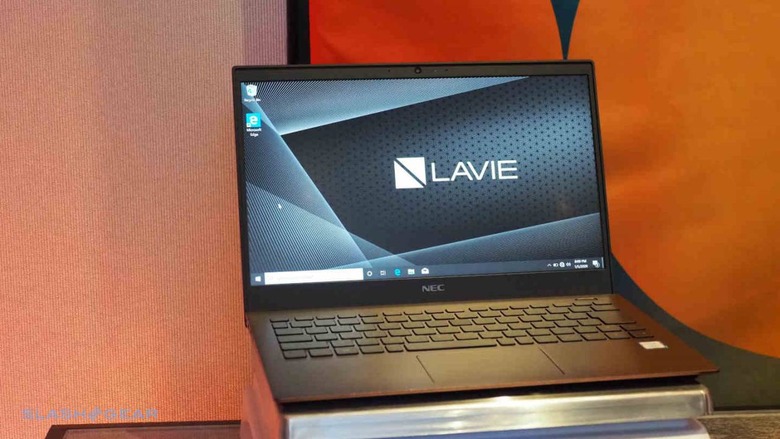 NEC Personal Computer has launched three new products in the US market: the Lavie Pro Mobile and Lavie VEGA ultrabooks, as well as the Lavie Home all-in-one PC. The three models are targeted at different needs, offering everything from portability to home entertainment and hands-free control. Each model likewise features a minimalist design aesthetic.
The Lavie Pro Mobile laptop features a 13.3-inch display; it is made for portability with a weight of around 1.8lbs and a slim build at 0.62" thick. This model features a body panel made from aerospace-tier magnesium-lithium materials while the top is made with 'racing car grade' carbon, according to NEC. The model will be available to purchase in the US in March with a starting price of $1,599.99 USD.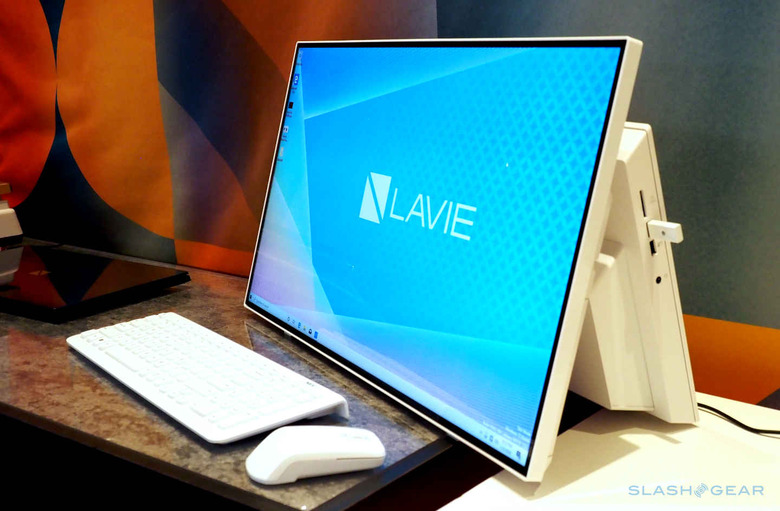 Joining the ultrabook is the larger Lavie Vega, a model featuring a 15.6-inch 4K OLED display, Gorilla Glass 6 cover, and a unique Smart Light feature built into the laptop's lid. When closed, the LED built into the Lavie logo doubles as a smart speaker, according to NEC, which says that users can ask Cortana to 'kick-start' apps. This feature works with Modern Standby mode and involves far-field microphones built into the laptop.
The Lavie Vega model will be available to purchase in the US in March for $2,099.99 USD.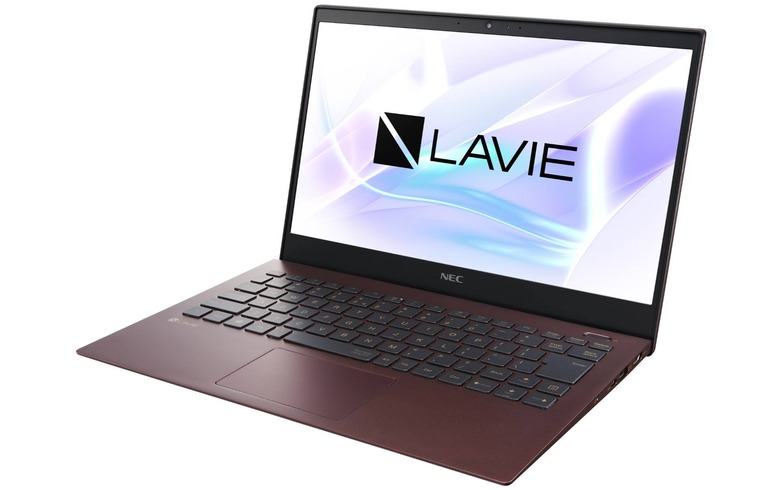 Joining the two laptops is NEC's new Lavie Home all-in-one PC. This model features the same minimalist aesthetic as the two laptops, though it is obviously designed for use on a desk or table. This model features support for Intel's Wake on Voice function for controlling the computer even if it is asleep.
As well, this model has an LG Display Crystal Sound Display, which involving vibrating the display for improved sound quality. The model also features four far-field microphones in order to use voice assistants for hands-free control, as well as 10-gen Intel U processors. The Home all-in-one model will be available in the US in March with a starting price of $1,799.99 USD.