NEC launches new 22-inch LED backlit eco-friendly display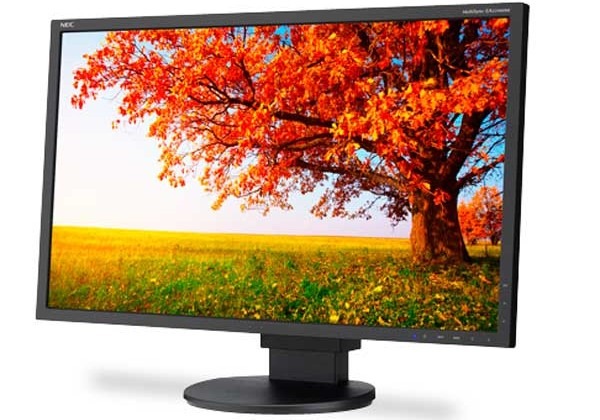 NEC has announced a new desktop display with a modest screen size promising to be eco-friendly. According to NEC, the display is falls into its high-end IT desktop line and is part of the MultiSync EA Series. The display measures 22-inches wide and is model EA224WMi aimed at corporate, financial, healthcare, and government markets.
The display uses an IPS panel with wide viewing angles and high-quality color consistency and image accuracy. Using LED backlighting technology lets the screen be thinner and lighter while being more power efficient as well. The display has touch-sensitive controls with simple display adjustments made through an on-screen display.
The screen also features an ambient light sensor and human sensors allowing it to automatically set the proper brightness and detect conditions in the work environment to reduce power consumption. The screen also supports NEC ControlSync technology for multiple screen setups with up to six EA series displays used.
The screen is actually 21.5-inches wide and has a 16:9 aspect ratio. Viewing angles are 178° horizontally and vertically with a dynamic contrast ratio of 25,000:1. The static contrast is 1000:1 and the screen has a resolution of 1920 x 1080. The display stand is adjustable through 130 mm of height and can tilt, swivel, and pivot. Connectivity includes DisplayPort, HDMI, DVI-D, and VGA. The screen also has a four port USB hub built-in and integrated dual 1 W speakers. The display will ship in September for $279.