NEC FP810 Femtocell: Tiny But 14.4/5.7Mbps Data Rates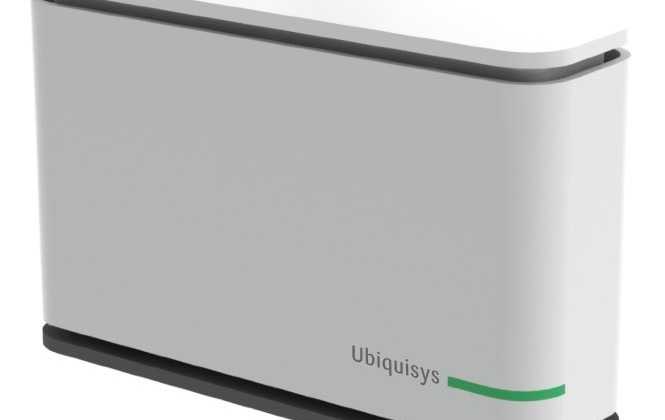 European 3G users suffering from dodgy cellphone signals in their home or office could soon have a new femtocell to choose from.  NEC is promising to deliver their new FP810 femtocell to carriers in April 2010, and unlike previous models the personal 3G hotspot is capable of eight simultaneous calls and HSPA data rates.  NEC are using Ubiquisys' femtocell hardware, and since they're making a big deal of the fact that the FP810 is only 8cm tall, we're guessing it's the Ubiquisys G3-mini [pdf link].
As well as being small, the FP810/G3-mini apparently only uses 5W of power making it pretty frugal, too.  Of course, the number of simultaneous calls permitted will depend on your broadband connection and any limitations placed on the femtocell by carriers, but the promise of up to 14.4Mbps downlink and 5.7Mbps uplink rates with strong coverage has us drooling a little.
Press Release:
NEC to Launch New Femtocell Access Point from Ubiquisys

Enables operators to offer high performance, competitive pricing, low energy consumption

London 10 February 2010 – NEC Corporation (NEC) announced today the addition of a new femtocell access point from Ubiquisys, to its end-to-end femtocell solution. The NEC FP810 femtocell access point will be available to mobile operators in April 2010.

"One of the main concerns of mobile operators has been to understand the business case for femtocells. The launch of the NEC FP810 proves how we are meeting that challenge by providing mobile operators with a low-price, high-performance and low-energy-consumption device," said Richard Hanscott, vice president, NEC Europe.

The NEC FP810 is a discreet size – eight centimetres – and delivers high capacity and performance: it is capable of up to eight simultaneous calls and supports HSPA (High Speed Packet Access). It consumes less than 5W of power which is below the EC code of conduct power consumption targets and up to three times lower than most commercially available femtocells.

"We have a proven track record with NEC in providing cutting-edge femtocell solutions to mobile operators and understand the challenges they face. Our collaboration with NEC meets these challenges by providing a low-cost femtocell solution with high performance and low-energy consumption," said Chris Gilbert, chief executive officer, Ubiquisys.

The NEC FP810 is powered by the Femto-Engine software from Ubiquisys which has patented Self Organising Networks (SON) capabilities that provide continuous spectrum monitoring, self-adapting radio resource management and integral optimised timing synchronization.