Neato robotics XV-12 robot vacuum heads to Target in white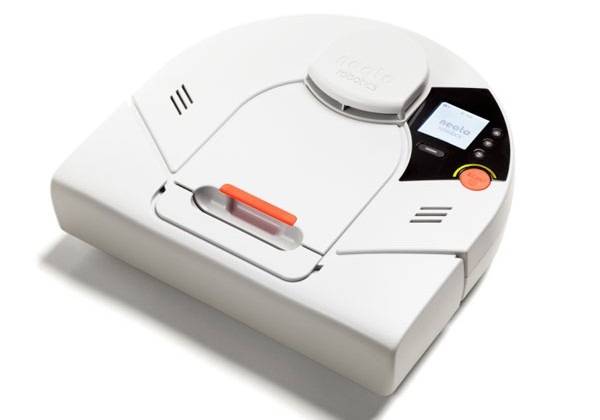 Neato Robotics has announced that the cool robotic vacuum cleaner we reviewed not long ago is going to be sold in Target stores around the US exclusively. The exclusive version of the XV-12 vacuum is going to be offered in an exclusive Misty White color. The version we reviewed was in a gray color. The exclusive color is going to land in Target locations on October 16.
The robot vacuum is designed to automatically clean homes on a daily basis. The idea is that the robot can automatically activate itself, then roll around, and suck all the dirt and debris off the floor preventing things from getting messy and keeping them owner from having to bring out the old vacuum. The vacuum promises to pick up pet hair and pollen to help reduce allergies in the home.
The Target device will also have a QR code on the box so that the user can shoot a pic of the code with a reader app and get more details on the vacuum. Our man Chris reviewed the vacuum and said he was impressed with how well it worked. The only downside is the vacuum can't get right into the corners where dust bunnies hide. The vacuum will sell for $399.99 MSRP in Target.