Neato Botvac Connected: smartwatch controlled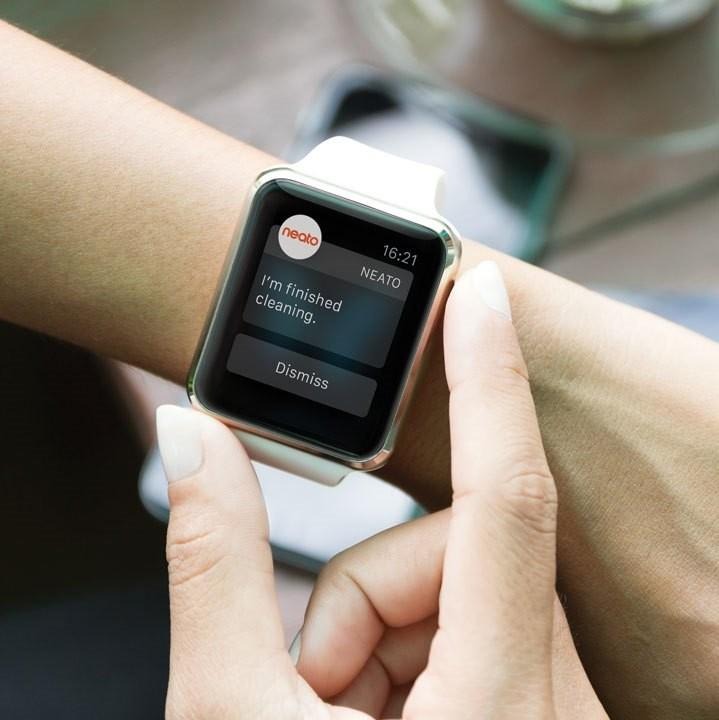 Apple Watch and Android Wear users will be able to control the likes of the Neato Botvac Connected as its updated this year. The Neato robot will work very similar to what you've come to expect from a robot vacuum – cleaning your home automatically. What it will also do is respond to your commands – from your wrist. This action will work via the same Wi-Fi network as the vacuum robot – hopefully keeping your cleaning activities private as it does so.
With the new update to the Neato Botvac Connected, users will be able to stop, start, and get notifications from their robot helper on their smartwatch. This sort of connectivity was previously allowed on smartphones – pushing to your wrist was the obvious next step.
Unfortunately it does not appear that the robot will be able to follow you into battle at your wrist's command quite yet. Perhaps in another future update.

For now, the vacuum will continue to be able to clean with two cleaning modes, smart laser navigation, and the ability to clean in corners. Sharp corners.
This Botvac Connected remains available for $699 USD. The update will be arriving on Botvac Connected apps very soon.
For more information on what the folks behind Botvac are doing to keep the battle rolling against similar products in the industry, head to the timeline below. This Robot is not the same as the others. This one is shaped like a D!