NComputing Chromebook CX110 offers virtual Windows desktop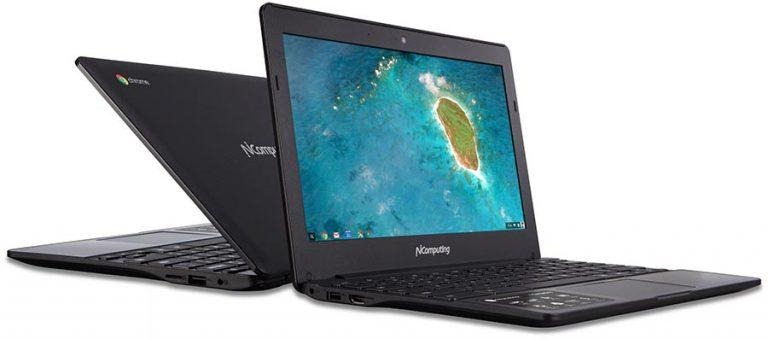 NComputing has introduced the new Chromebook CX110 for its vSpace customers. The Chromebook is being targeted at educational institutions — one of the largest customers for Chrome laptops — and can offer a Windows experience via vSpace Client for Chromebook. Each of the laptops will come with a one-year vSpace license, enabling users to access Windows applications in addition to Chrome and Web apps.
The vSpace Client for Chromebook gives the new CX110 laptop access to NComputing's vSpace Server, which dishes up a virtual Windows desktop experience for the user. The combination allows schools (and applicable customers) to invest in low-cost, lightweight Chromebook laptops, but utilize a wider range of apps than otherwise available to Chrome OS.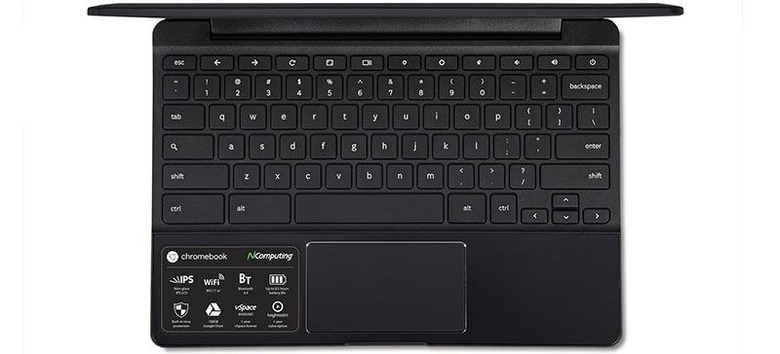 The laptops also come with a year's access to Brightstorm.com, a $179/year educational subscription service that provides high-definition video lessons in various subjects, including ACT test prep, math, science, and more.
The laptop itself boasts an 11.6-inch IPS display with a non-glare (read: non-glossy) panel, as well as a run time up to 8.5 hours — enough time to get most users through the school day without having to find an outlet. There's an integrated 1.3-megapixel webcam, microSD card reader, and 1.8GHz ARM Cortex-A17 quad-core processor.
NComputing has two models available, one with 4GB of RAM and one with 2GB; there's 16GB of internal storage (plus the 100GB of Drive space that comes with Chromebooks), a full-size keyboard and trackpad with gesture support, Bluetooth 4.0, 802.11a/b/g/n/ac WiFi, and an overall weight of 2.53lbs.
The Chromebook launches in June for $229 USD.
SOURCE: NComputing