NAVIsis demo pen computing solutions at CeBIT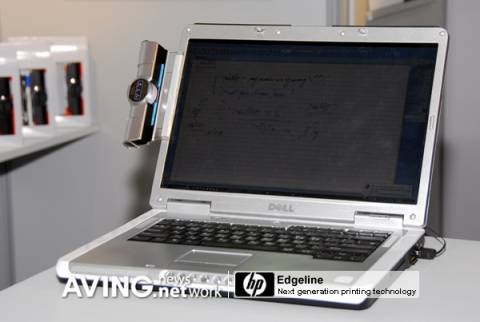 So you've bought into the Tablet PC lifestyle but you can't afford to buy an actual Tablet PC... or maybe you're wondering just how much you'd actually use the pen after a lifetime of mousing.  NAVIsis would rather like you to look to their add-on products, then, which promise to bring the joys of ink to your desktop or laptop.  They're at CeBIT showing off the LaptopTablet, a chunky little bar that clips to the side of your notebook's screen and monitors the position of a special pen, and that will work seamlessly with certain versions of Vista's inbuilt Tablet PC functionality.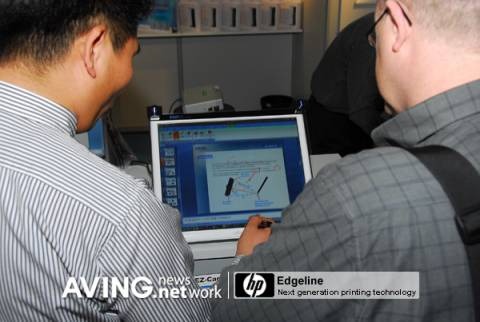 Suitable for notebook screens up to 14.3-inches in size, and with a sampling resolution of around 400DPI, it means you can use ink annotation in Word and hand-drawn pictures in MSN Messenger.  NAVIsis also offer a TabletMouse product which is basically a desktop graphics tablet only without the platter, the NaviNote which clips to paper and tracks what you write, and the EZ-Canvas which can be used with desktop monitors up to 17-inches in size.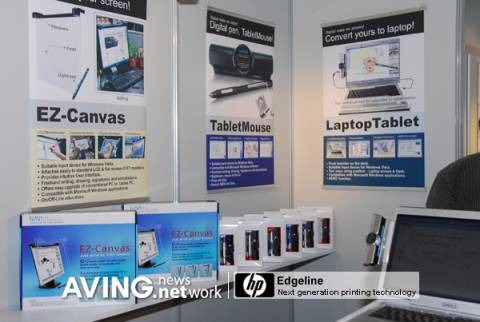 Connecting via USB and using ultrasonic and InfraRed to communicate with the pen (although wired versions are also available), the one big difference between the NAVIsis products and a Tablet PC-proper is pressure sensitivity.  Most active-screen Tablet PCs use Wacom's technology, which can differentiate between various levels of pressure and adjust the "flow" of ink accordingly.  That makes for realistic artwork and a more natural interaction. 
Still, with prices starting at just over £90 ($174) it's a far cheaper way to get started with pen computing than splashing out on a Tablet PC.