Navigon iPhone update adds Street View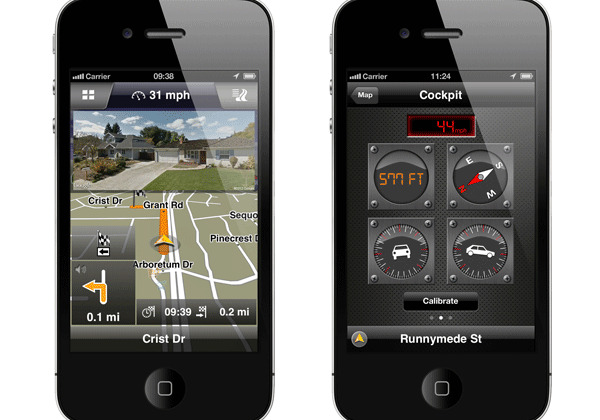 If you need better navigation from your iPhone than Maps can provide (until iOS 6, anyway), then Navigon's software might be a good fit. The company has updated its iPhone app today to add new features, and will be reducing the cost of the app and in-app purchases for a limited time. New features include Google's Street View, Cockpit, manual route blocking, and performance enhancements.
The use of Street View is the major new feature. It allows users to keep an eye on the street level images just in case they're having difficulty finding the right building, and Street View will automatically pop up as users approach their destination. Drivers will also be able to jump into a full-screen 360 degree view if they want to scope out the surrounding area.
Cockpit displays various stats about your travel, such as gForce, speed, horizontal and vertical position relative to the ground, plus adjustable speeds and altitude graphs. On top of that, there's compass and altitude options for off-road drivers.
Finally, manual route blocking allows drivers to look at their current routes and tell the navigation software to ignore certain paths using a simple tap. The app then programs an alternative route automatically. In addition to all of that, Navigon says that the startup time and map rendering of the app should be much faster.
The updated app is available today, and Navigon is also running some discounts until July 16th. Navigon North America will cost $39.99, down from $59.99, and Cockpit will see a reduction to $3.99. Other in-app purchases will also see discounts.
[via Engadget]