NAVIGON 2.0 adds offline maps to iPhone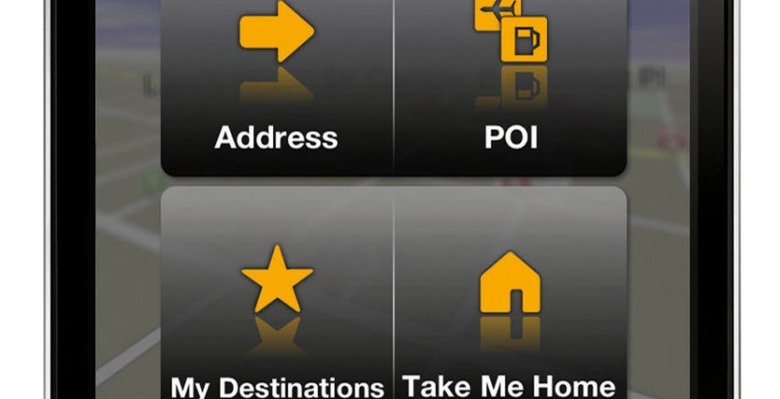 Garmin
a new version of its
navigation app for iPhone, with v2.0 adding the option to download maps for offline access as well as introducing quarterly map updates. NAVIGON 2.0 for iPhone follows Nokia Maps' offline mapping with state-by-state downloads in the US (those using the app outside the US will likely get country-by-country download options) so that you can navigate while your data connection is turned off.
That's useful for frequent travelers, who can avoid extortionate roaming costs by downloading the maps for their upcoming destinations to the iPhone's local storage rather than accessing it over a data connection while there. By splitting the core app and the navigation data, Garmin has also streamlined the update process: rather than everything being downloaded each time a new version is pushed out, only the app changes need be delivered.
Meanwhile, there's a new UI with animated menus and new gesture support, and Garmin has sensibly split the settings options away from the main functionality of the app to keep things easier to use while on the move. 3D map navigation has been simplified too.
"The new Settings menu allows users to easily customize functions and change preferences, for example when to receive speed warnings, while the new Actions menu lets you use functions that are needed while navigating such as points of interest search and social network postings" Garmin
NAVIGON 2.0 for iPhone is available now as a free update to existing users, or as a $39.99 purchase for the
[iTunes link]. In-app purchases will get up to $25 discounts until the end of the month.