National Geographic Mediterranean Medium Sling Bag Review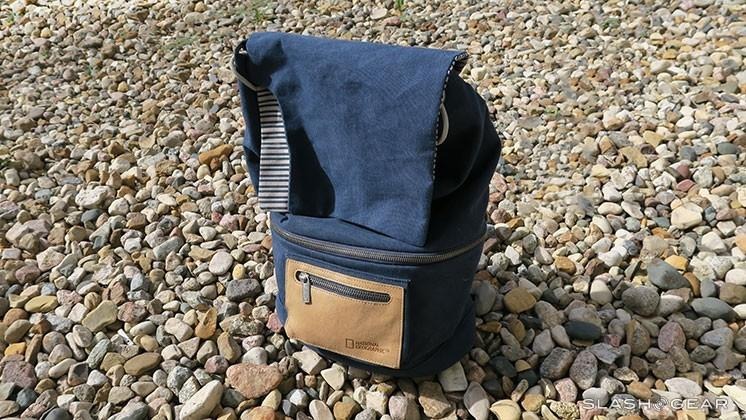 This month we've been working with the Mediterranean Medium Sling Bag (NG MC4550) from National Geographic and Manfrotto. This bag is one of a collection of heavy-duty bags made for devices. The bag we've got here is made for your camera, your laptop, and all your tiny bits and pieces. Compartments on top of compartments combined with a smart set of colors making for a masterful sling without a doubt.
This bag has two main pouches – one on top of the other. The top bit and the bottom bit can be used as two separate pouches or you can open up the middle and use the whole sack as a single unit.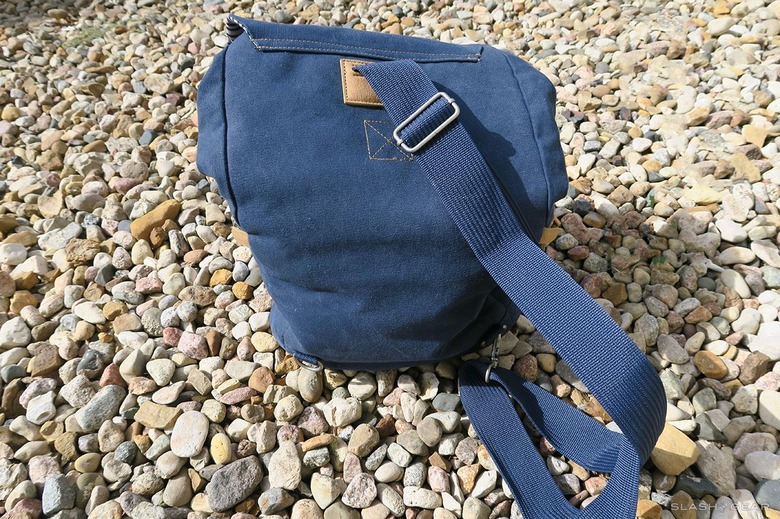 Above you'll see the back strap – very adjustable and attachable to the left or right bottom of the bag.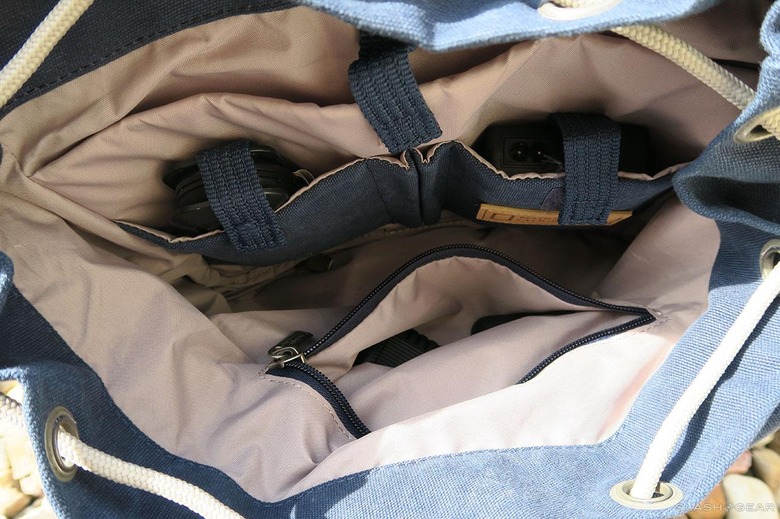 In the series of photos you're about to see, we're going in the top first (above), then into the bottom, which carries the additional insert.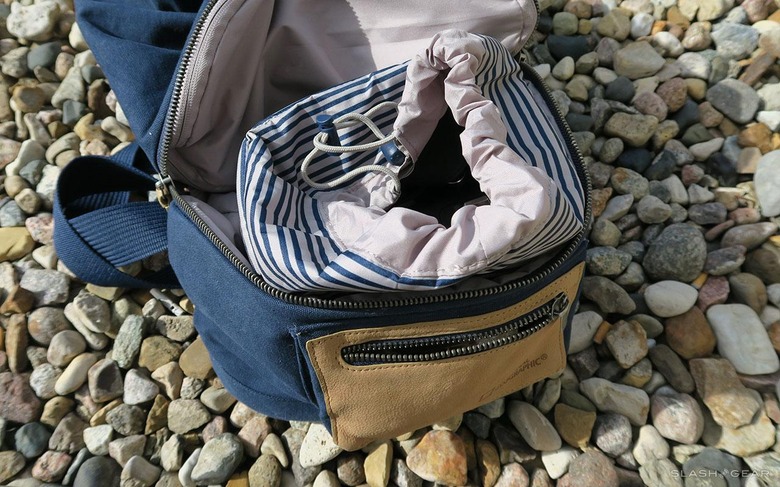 Above: bottom section with insert. Below: bottom section without insert.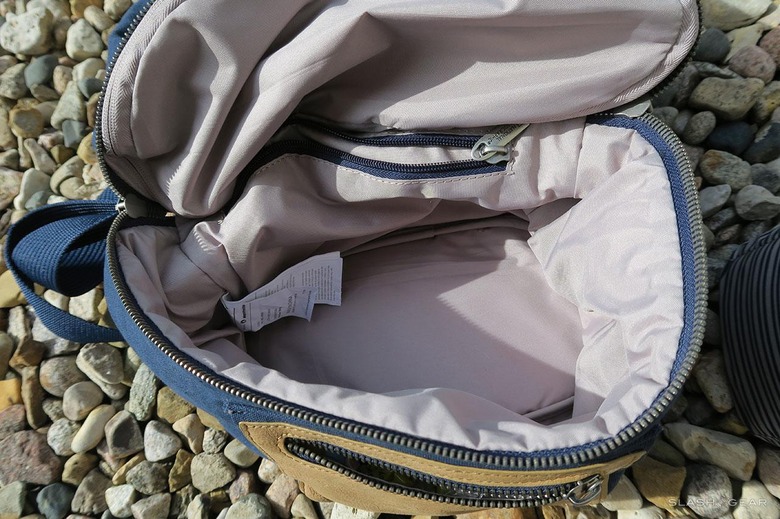 The zipper between the two main units is hidden, so if you're never going to work with one big unit, you'll never have to worry about it.
As this sling is made for your DSLR camera, it comes with a removable padded insert for doubled-up protection. This extra insert also provides an additional separator for gear inside either of the two main compartments.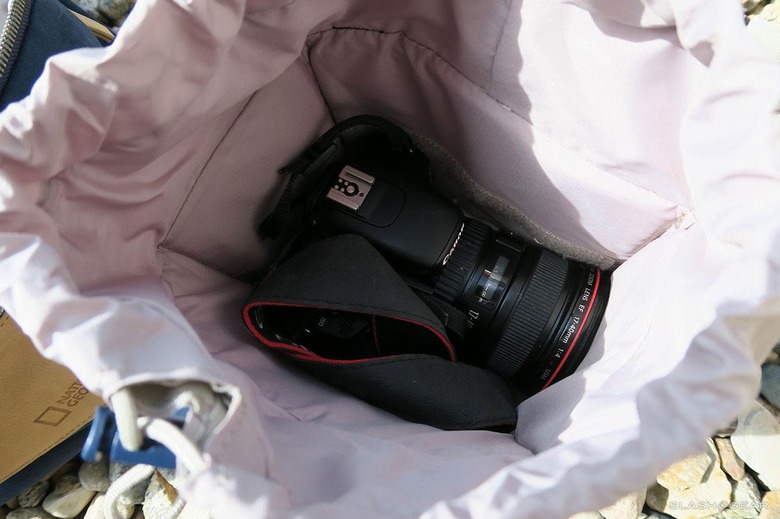 The external dimensions of this bag are 15.75 inches tall, 11.81 inches wide, and 5.91 inches thick. Padding makes for a slightly smaller internal space at 16.93 x 12.6 x 7.09 inches, while the insert sits at 7.09 x 7.48 x 4.72 inches large. More than enough room for whatever massive shooter you've got at your disposal – just so long as you're not rolling with a lens that's larger than your head.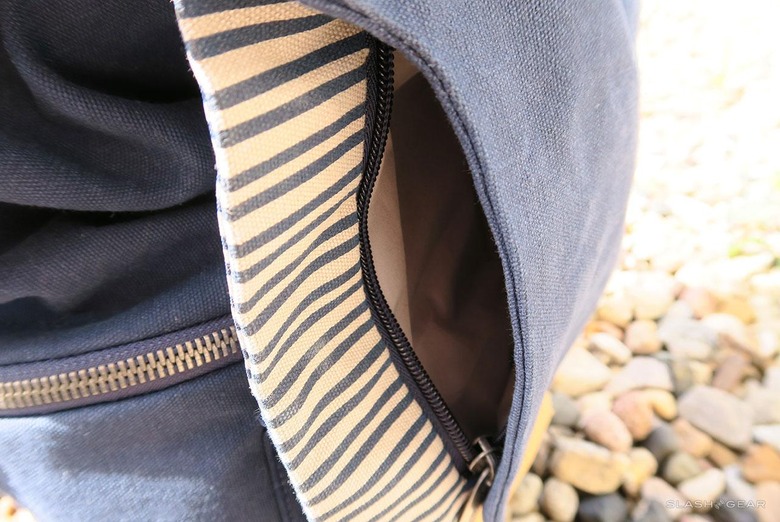 Above you'll see the top flap's containment center, best for a power cord or flat papers. Below you'll see the front pouch, best for jelly beans.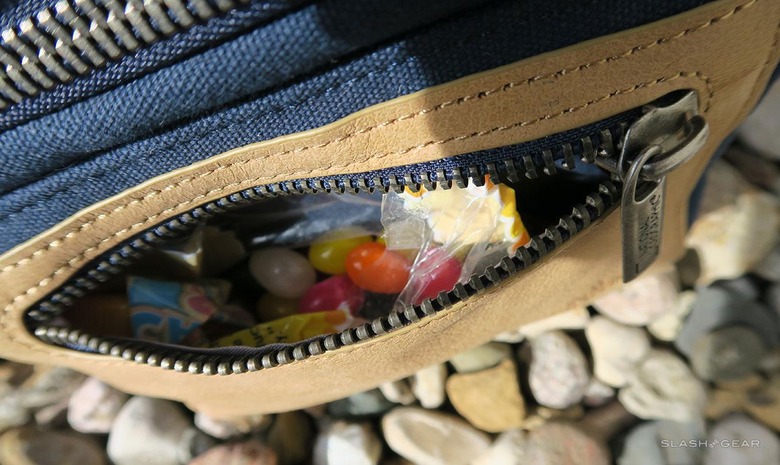 The bag on its own weighs in at 2.47-pounds, and the entire sling is water repellant. Don't go tossing it in to the river, as it's not water-sealed, but don't worry about a jaunt from the vehicle to your home in the rain.
This bag is available from GeographicBags.US online now for a cool $76.99 USD. See the timeline below for some other top-quality bags for your electronic gear.