National Film Registry adds these 25 movies today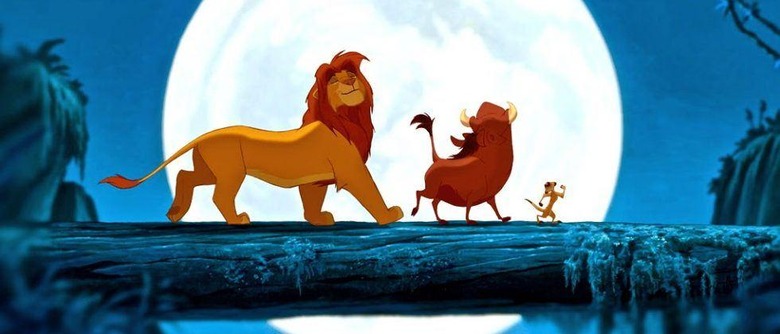 We find ourselves in the middle of December, which means it's time for another 25 movies to enter the National Film Registry. The Registry, in case you needed a bit of a refresher, is maintained by the Library of Congress and aims to preserve films that are "culturally, historically or aesthetically significant." Each year, 25 movies are added to the Registry, and after 2016's additions are counted, the total number of films preserved has hit 700.
Keep in mind that this isn't meant to be a list of the best films ever made. Instead, the Library of Congress says that these films all have an "enduring importance to American culture." For instance, the fact that you don't see Steven Spielberg's 1991 classic Hook on the list says nothing about its quality (which is good because its an excellent movie).
With that being said, there's a good chance you'll recognize at least a few of 2016's additions. Some well-known movies such as The Lion King, The Breakfast Club, The Princess Bride, and Thelma & Louise are joining some older titles like 1912's Musketeers of Pig Alley and 1916's 20,000 Leagues Under the Sea. Here's the full list of additions for 2016:
The Atomic Café

Ball of Fire

The Beau Brummels

The Birds

Blackboard Jungle

The Breakfast Club

The Decline of Western Civilization

East of Eden

Funny Girl

Life of an American Fireman

The Lion King

Lost Horizon

Musketeers of Pig Alley

Paris is Burning

Point Blank

The Princess Bride

Putney Swope

Reverend Solomon Sir Jones films

Rushmore

Steamboat Bill, Jr.

Suzanne, Suzanne

Thelma & Louise

20,000 Leagues Under the Sea

A Walk in the Sun

Who Framed Roger Rabbit?
So there you have it: the very exclusive list of movies being added to the National Film Registry in 2016. It'll be another year before more are added to the Registry, so since we've got nothing but time on our hands, head down to the comments section and let us know if any of your favorites made the cut this year. To see the full Registry list, along with a collection of essays about the films, hit up the source link below.
SOURCE: Library of Congress