Nashville bans electric scooters over public safety risks following death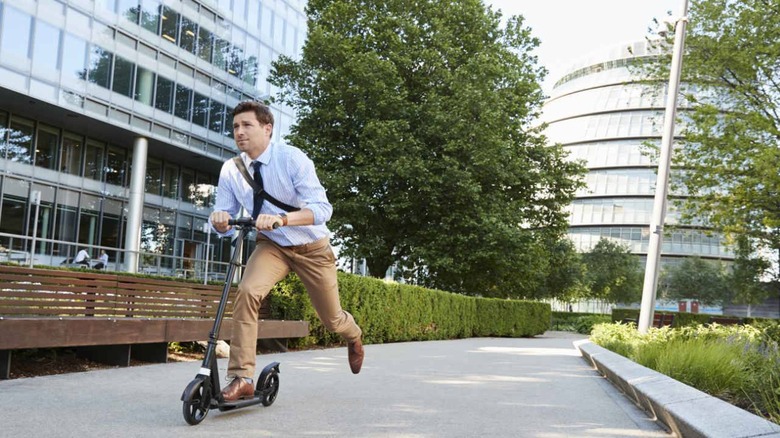 Rentable public scooters have been deployed in a number of big cities, but they have largely proven divisive among both public safety officials and residents. In addition to complaints about e-scooters taking up space on sidewalks and being operated in places they're not allowed, multiple cities have also reported a number of serious injuries that occurred as a result of riding these scooters.READ: Lime fixes scooter braking bug that caused some riders to crash
The type of electric scooters being offered as rentals in cities are similar to the small aluminum scooters that were popular among children in the 90s. There are some important differences, however, including more durable designs and electric assistance, meaning these e-scooters have a throttle and motor for accelerating.
The idea is that cars take up a lot of space, produce noise and, in most cases, emissions. They also cost more to rent and aren't available on-demand as quickly as some people would like. In big cities, an electric scooter available to grab from the nearest sidewalk offers an inexpensive, silent, and relatively compact way to travel a few blocks faster than walking.
Because these scooters are available nearby and to rent whenever needed, there's a notable lack of protective gear among e-scooter customers. This, combined with the inherent safety risks of using a small electric scooter on a road with cars and sidewalks with people, has resulted in a number of serious injuries, including broken bones.
In late May, Nashville mayor David Briley alerted e-scooter operators in the city to a number of concerns, among them being 'visual clutter, improper riding, parking violations, and poor rider education.' The companies were asked to propose scooter regulation amendments within 30 days that would address the issues.
Today, I notified Nashville's seven scooter companies of my decision to end the pilot period and ban e-scooters from our streets. We have seen the public safety and accessibility costs that these devices inflict, and it is not fair to our residents for this to continue. pic.twitter.com/1IBmZRsRgF

— Judge David Briley (@DavidBriley) June 21, 2019
In a new letter dated June 21, Briley said the proposal received from scooter companies operating in the city doesn't go 'far enough to protect' people in the city. As a result, the city is banning these devices from its sidewalks and roads, though officials anticipate allowing just one or two companies to return with a smaller number of scooters. The news follows the death of an individual who was struck by a vehicle while riding an e-scooter.