Lime fixes scooter braking bug that caused some riders to crash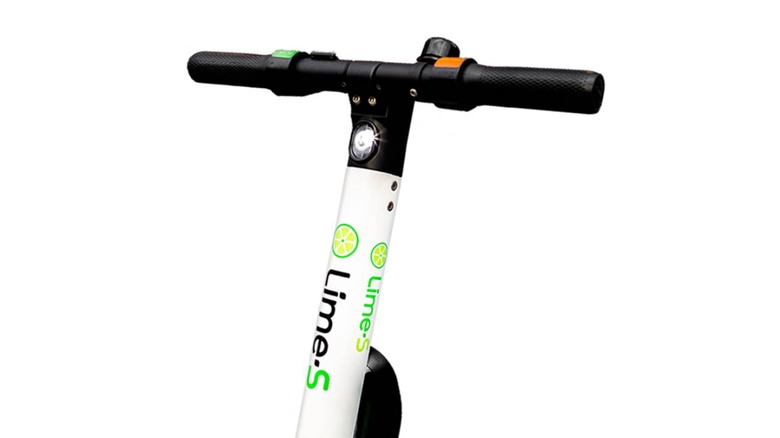 Lime, a company that provides shared scooters in many communities, has released a fix for a bug that, in some cases, caused "excessive braking" that sent riders to the ground. The problem reportedly only impacted a very small number of Lime scooter riders, but there were multiple cases of injuries as a result, and one New Zealand city recently suspended the scooters over safety concerns.
Lime's shared scooters can be found on the sidewalks in some cities, where riders can grab one and unlock it with an app. The scooters are offered as a quick alternative to cars, helping riders get somewhere faster than walking, but without the cost and time required for ordering a car.
The electric scooters have accelerators and brakes, the latter of which experienced a bug impacting "less than 0.0045%" of users, according to the company. According to Lime, some of the riders on scooters that experienced "excessive braking" were injured as a result, most of those injuries being described as "bumps and bruises." Reports elsewhere alleged some serious injuries also resulted.
Under "rare circumstances," the company explained, its electric scooters experienced "sudden excessive braking" during a ride. Testing revealed the issue would often happen while the scooter was going downhill at its top speed or when it hit an obstacle in the road, such as a pothole.
The issue was caused by a firmware bug fixed in the latest updates pushed out to Lime electric scooters. According to the company, every one of its scooters in the New Zealand market where many crashes were reported are receiving the final update to fix them. Earlier this month, Auckland, NZ, temporarily suspended Lime electric scooters over safety concerns related to the crashes.