NASCAR The Game: Inside Line now in stores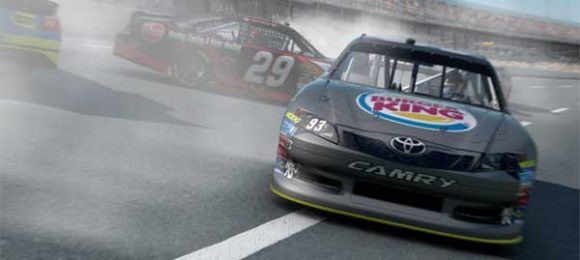 If you are a fan of NASCAR or racing games in general, Activision has announced that its racing game NASCAR The Game: Inside Line is now available to purchase in retail outlets around the country. The video game is available for the Xbox, PS3, and Nintendo Wii. The game promises an authentic, fast-paced racing experience.
The game features more than 40 of NASCAR's top drivers and teams, including Dale Earnhardt Jr, Jeff Gordon, and Danica Patrick. The game also features 23 officially licensed tracks, including Daytona and others. Serious NASCAR fans will really like that this game includes for the first time ever telemetry data from the past two race seasons.
Players will be able to relive and rewrite historic NASCAR moments from a dozen different scenarios. The game also has available download content called the NASCAR The Game Inside Line Pack that will have new downloadable content and challenges offered throughout the 2013 race season. The game offers career mode allowing the player to live the life of a NASCAR driver during an entire season and compete for points.
The game has an authentic race weekend where players can learn the track and hone their skills during practice and qualifying races before every official race match. There are lots of customization options for cars allowing the player to choose paint scheme, performance upgrades, and tune the car for precise handling of each track. The game will also support multiple player races with up to 16 players on the Xbox and PS3 versions. The game is available now for $59.99 on the Xbox and PS3 and for $49.99 on the Nintendo Wii.