NASA's new space and Earth science live show will premiere this week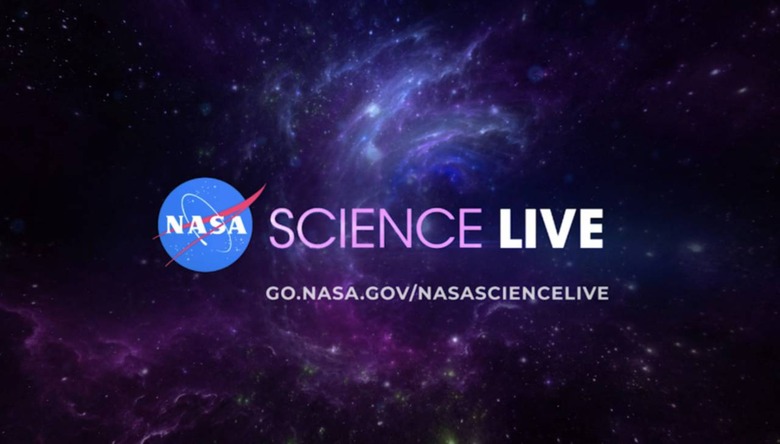 NASA is about to debut a new original science show called 'NASA Science Live.' The series' first episode will premiere on NASA Television this week, introducing viewers to how it approaches space and Earth exploration. The public will have a chance to get their questions answered live by NASA experts by submitting their queries to social media. New episodes will arrive monthly.
NASA Science Live will involve various experts from the space agency introducing viewers to different topics related to NASA's work, including both Earth sciences and outer space missions. Using the hashtag #askNASA and Facebook chat, viewers will be able to send in questions that the experts (may) answer.
A new episode will debut every month. The first episode, which is scheduled for February 27 at 12PM PT / 3PM ET, is titled 'To the Moon, and Beyond.' As its name suggests, this episode will focus on science in relation to lunar missions and the way it impacts both present and future plans.
Though it won't premiere until March 27, the space agency has also detailed its second episode in the series, one title 'Going Interstellar.' According to NASA, that second episode will explore the boundary in space where our solar system ends and interstellar space begins.
Viewers will be introduced to the Voyager mission, what it means to go interstellar, the current exploration activity in interstellar space, and what plans NASA has for traveling into interstellar space in the future. Viewers will be able to watch on NASA Television, the NASA.gov/Live website, Ustream, YouTube, and Facebook Watch.