NASA working on Solar Orbiter mission instruments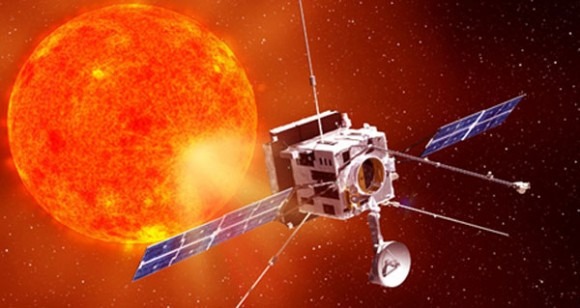 NASA is working on the instruments for a new mission that will send a special satellite to orbit the sun and measuring things like solar wind and more. The satellite is set to launch in 2017 from Cape Canaveral in Florida aboard a NASA approved launch vehicle. The satellite is called the Solar Orbiter and before it can hit the launch pad in 2017, NASA has to get the instruments ready.
The space organization has announced that it is hard at work on the instruments for the orbiter. The two instruments that will be onboard the Solar Orbiter include the Solar Orbiter Heliospheric Imager (SoloHI) and the Heavy Ion Sensor (HIS). The SoloHI will measure coronal mass ejections (CMEs) which are solar ejections that can travel at up to 2000 miles per second.
The HIS is a suite of sensors that can determine the density, velocity, and temperature of the solar wind created on the sun's surface. The goal of the Solar Orbiter program is to greatly increase the understanding of the sun and its effects on weather and communications on the earth. The two instruments that NASA is providing for the program are worth a combined $80 million.