NASA will send your name to Mars on a microchip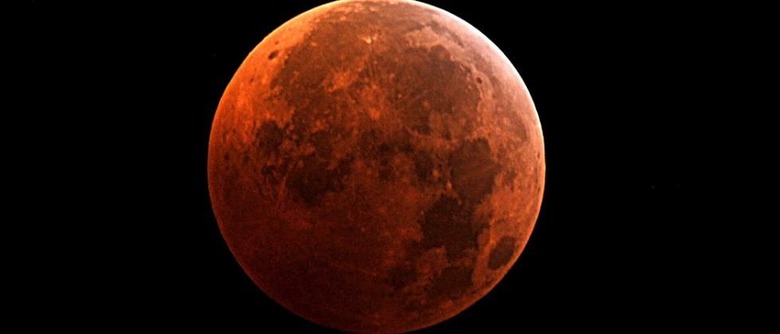 NASA will send your name to Mars on a microchip if you sign up before the midnight deadline on September 8. Upon signing up, users are presented with a futuristic-looking boarding pass including a "frequent flyer number" and other details, such as the launch site location, rocket, arrival site, when the launch is scheduled, and more. This batch of names (as you might know, NASA had done this before) will be shipping out with the Interior Exploration using Seismic Investigations, Geodesy and Heat Transport, more commonly called InSight.
The boarding pass appears like the image below, only it will include your name and a unique number. You'll be able to print it out, and when it comes time for the launch you'll be able to head back to NASA's website to see the microchip with your name, as well as pictures of InSight and future similar events.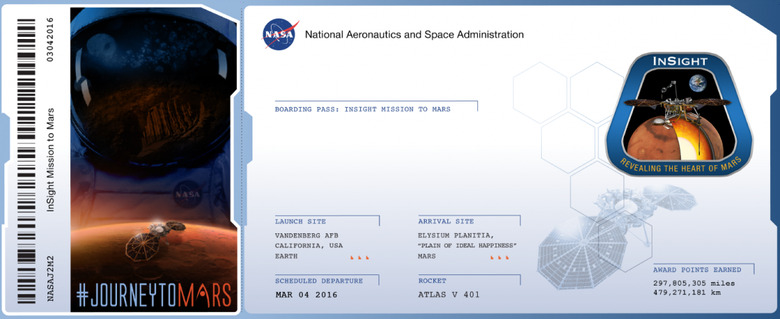 The launch site is set as Vandenberg AFB in California, and the launch date is scheduled to take place on March 4, 2016. The Atlas v 401 rocket will be used, and — according to the boarding pass — the arrival site is "Elysium planitia, 'Plain of Ideal Happiness', Mars". When you sign up, you'll be assigned a frequent flyer miles number, as well as an account for future travels.
These frequent flyer miles are tracked as part of the account – each time you sign up for one of these missions, you'll be assigned more miles to grow your numbers. In this case, the Mars trip is worth 297,805,305 miles. Hit up the link below to sign up!
SOURCE: NASA