NASA will make sure you see this year's major total solar eclipse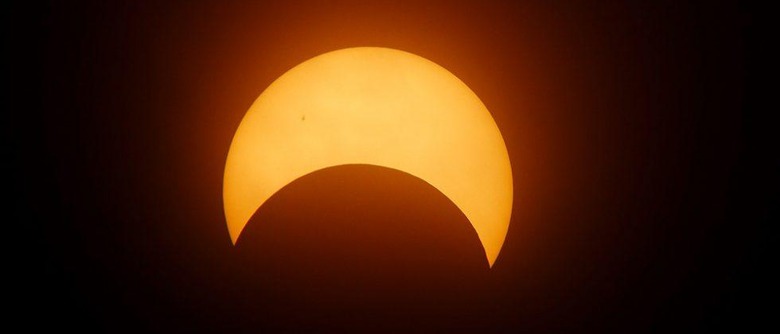 As we've previously reported, this year will bring a major total eclipse and many people in the United States will be able to see it. For everyone who doesn't live in the viewing path, though, or at least those who can't make the trip to see it in person, NASA has you covered. The space agency has announced big plans for livestreaming the event, enabling everyone in the world to watch it live.
The total eclipse will happen on August 21 of this year, and it'll be the first time an eclipse has been visible from coast-to-coast in the US since 1918. People stretching across a total of 14 states will witness the event, with it starting in Oregon and ending in South Carolina. NASA has long been preparing for this day, and has received so much attention that it created a new website specifically for the eclipse.
The best way to see it, of course, is to plan ahead and make sure you're staying somewhere in the visibility path (where there's good weather!) when the eclipse happens. If you just can't make it, though, NASA has a backup option: a high-quality livestream on NASA Television. This will be part of a larger show called 'Eclipse Across America: Through the Eyes of NASA,' which itself will include footage of events celebrating the occasion from across the US.
NASA plans to provide a ton of photos from before, during, and after the eclipse as captured by a total of 11 spacecraft, as well as more than 50 balloons and at least three of NASA's aircraft. The ISS astronauts will also be snapping photos, meaning we'll get to see the event from every angle...including ones not visible from Earth. Ahead of all this, you can find out more about the eclipse, download maps showing its path, and more here.
SOURCE: NASA