NASA Veggie project will grow vegetables in the International Space Station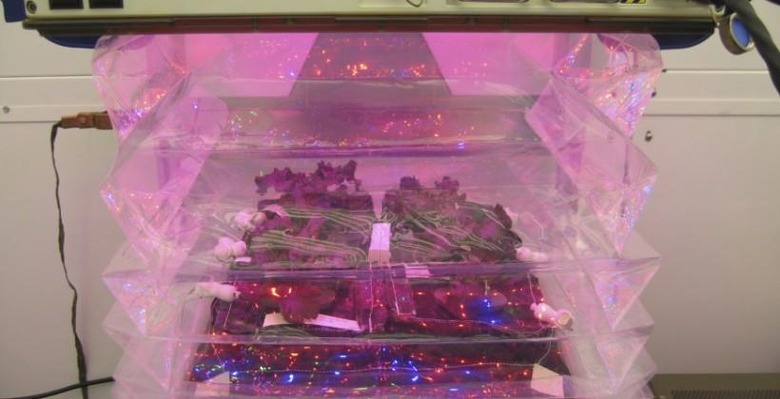 The one thing that Howard Wolowitz of The Big Bang Theory missed during his space mission was eating his greens, joking aside however, there is a grain of truth in here, astronauts at the International Space Station do miss eating vegetables and some of them even relate to having plants around as their earth-connection. To help expand on the in-orbit food production capabilities onboard the ISS, NASA will be sending across the 'Veggie' – a plant growth chamber – via the Dragon Capsule.
The SpaceX-3 resupply mission will be launched shortly and it will carry with it the Veggie, which is a part of NASA's Veg-01 experiment. The aim is to work with an apparatus that is not highly complex and will allow the crew to rapidly grow vegetables. This also means that the method involved uses simple nutrient and water delivery approach. Typically when fresh food replenishments arrive, they are consumed immediately and as we know it, restocking can take a while.
In their experiment, NASA's Veg-01 uses the Veggie to grow "Outredgeous" lettuce seedlings that are embedded in a special 'pillow'. During the experimentation phase on earth, these seeds were grown in a mock spaceflight environment and the their results have been impressive enough to warrant a trial in the real setting. One of the primary goals of the testing is to measure the food safety of the vegetables grown. So far they have been graded for health, size, amount of water used, and the microorganisms that grew on them.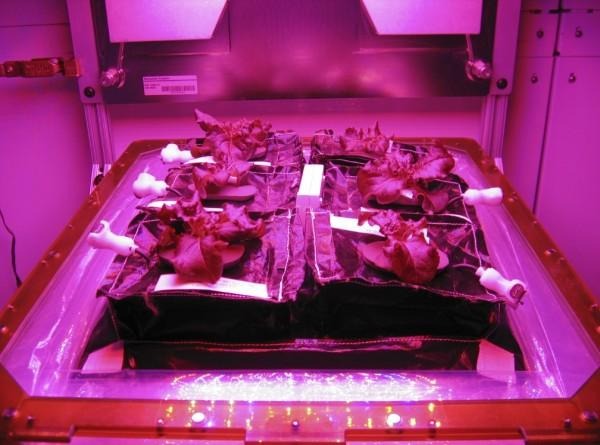 The apparatus itself is a very innovative design, which uses a flat-panel light bank. The light includes red, blue and green LEDs for plant growth and makes it easier for the crew to observe them. Veggie is designed to expand up to a foot and a half as the plants grow, and collapses to a unique form for easy transportation. Orbital Technologies Corporation (ORBITEC) developed this project for NASA through a Small Business Innovative Research Program. If things go as anticipated, then in the future we can expect astronauts at the ISS indulging in some green-thumb activities and eating a lot healthier.
SOURCE: NASA